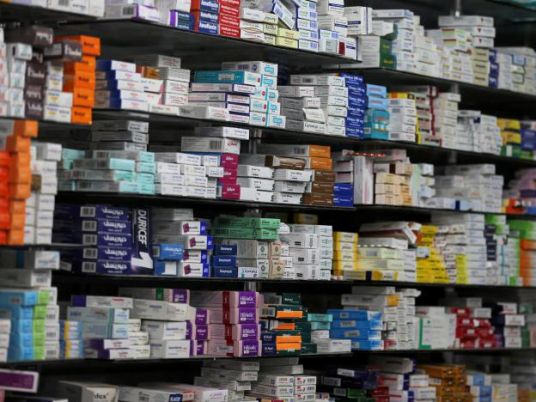 Parliament Member Ayman Aboul Ela, the Chairman of the Parliamentary Committee of the Free Egyptians Party, warned that panic over the coronavirus has caused a surge of excessive drug purchasing that requires the authorities to step in and regulate it, Youm7 reported.
The Drug Authority must impose stricter supervision over pharmacies to prevent citizens from buying certain drugs without a doctor's prescription, he said.

Aboul Ela stressed that certain dangerous drugs are being recommended on social media as coronavirus treatment, which people then obtain without any medical supervision.
As for nutritional supplements and fever reducers which typically do not require prescriptions, Aboul Ela recommended that officials spread public awareness on the importance of a healthy diet to strengthen immunity instead of excessive vitamin use.
He warned that taking too many vitamins can lead to detrimental side effects, particularly to the liver.
Drugs not officially registered with the Health Ministry must not be circulated outside of pharmacies, he said, and called for stricter regulation of pharmacies.

He called on the Health Ministry to ensure the safe delivery of coronavirus treatments at home through medical convoys to prevent infected citizens from leaving their homes to obtain drugs – he referred to incidents over the past few days where coronavirus patients crowded pharmacies in search of medicine.
Aboul Ela also suggested that volunteers from civil society organizations as well as political parties directly deliver treatment to the homes of patients.