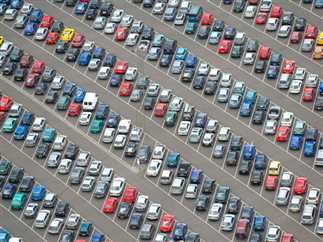 Egypt's car price issues will be resolved soon, assured the head of the Consumer Protection Agency Ayman Hossam Eddin.
He praised the cabinet's decision and the draft law on importing cars for expatriates.
He continued: "This decision will greatly affect the market, and a piece of advice to citizens wishing to buy cars: calm down and don't compare current prices."
Egyptian Prime Minister Mostafa Madbouly, announced on Monday the official steps and conditions for importing cars from abroad completely exempt from custom fees.
The decision stipulated that an Egyptian citizen with a valid legal residence abroad has the right to import one private passenger car for personal use, exempt from taxes and fees, as part of facilities granted to Egyptian expatriates.
In return for exemption, the Egyptian expatriate would deposit an amount of money with a bank account for the Ministry of Finance.
Hossam Eddin added, in an interview on the "Cairo Talk" program that whoever wants to buy a car must compare the current price to the original price of the car.
The size of the car market is estimated in Egypt at 250,000 or 300,000 cars, while currently the market does not have more than 40,000 cars which made a gap, he added.
"The draft law on importing cars for expatriates could import half a million cars, and everyone will buy cars at good prices," he said, stressing that this decision will control the car market prices.