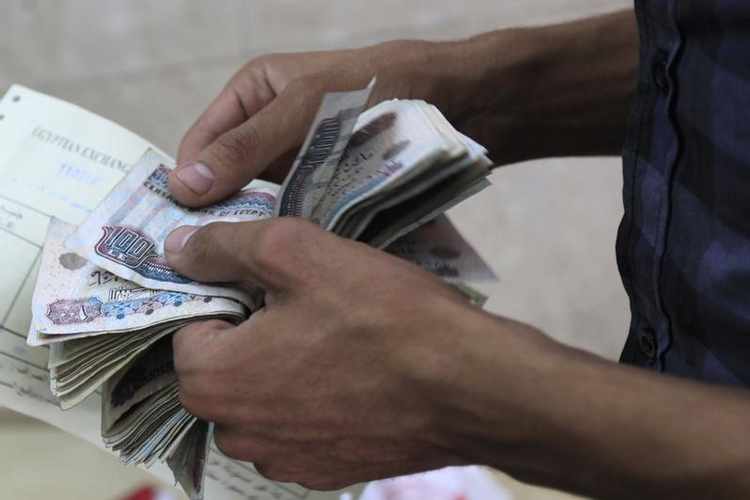 Egypt's central bank kept its key interest rates unchanged on Thursday as inflation remained in double digits a year after the country floated its currency and sent prices shooting higher.
The overnight deposit rate remained at 18.75 percent and the overnight lending rate at 19.75 percent, the bank said in a statement.
"The baseline inflation outlook remains consistent with achieving the CBE's inflation target of 13 percent (±3 percent) in 2018 Q4 and single digits thereafter," the bank said.
Six out of 10 economists polled by Reuters said on Tuesday the bank would keep rates steady, citing still-high inflation as a reason for the central bank to delay loosening its policy .
Egypt's inflation has climbed since the country floated its currency, the pound, in November last year to secure a $12 billion loan from the International Monetary Fund.
Last month annual urban consumer price inflation stood at 26 percent – a 2017 low – while core inflation, which strips out volatile items such as food, at 25.53 percent.. It had hit a record high in July as the government cut subsidies.
Egypt has raised key interest rates by 700 basis points since the flotation, encouraging investors to buy its debt. Foreign investment in Egyptian securities surged to $19 billion since the flotation, a record high.
The head of research at Pharos Securities Brokerage, Radwa El-Swaify, said a series of factors would influence the timing of any reduction in borrowing costs.
"The timing of interest rate cuts will be determined by: managing consumer expectations to be able to reach CBE inflation targets by 2018 year-end, oil prices and their impact on inflation through subsidy cuts, domestic demand growth as a result of the witnessed pick-up in economic activity, and monetary policy in advanced economies," El-Swaify said.
Egypt's economy has been struggling since a 2011 uprising drove tourists and foreign investors away, two main sources of hard currency, but the government hopes the IMF-backed reforms it has embarked on over the past year will put it back on track.
"The continuation of this disinflationary trend could open the door to a gradual easing of interest rates, but the CBE should remain vigilant and be prepared to tighten the monetary stance if demand pressures re-emerge," the IMF said in a statement last week.
Egypt's finance minister said earlier this month he expected inflation to drop to 20 percent by January and 13-14 percent by August.