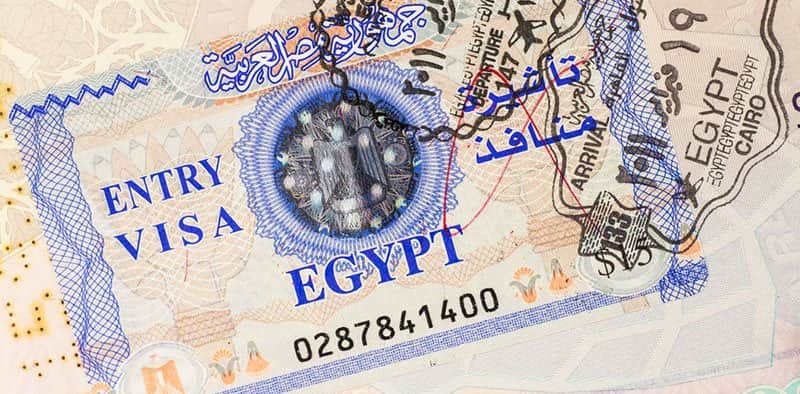 Incoming tourists and visitors to Egypt can now apply for an online visa from the comfort of their home without the need for embassy appointments after Egypt officially launched its electronic visa services at the Cairo ICT Expo on Sunday aiming to lure tourists back into the country.
"The Egypt eVisa aims to simplify the process for visitors to Egypt to obtain the correct travel authorization. The online visa program will not only accelerate the process for visa applications prior to traveling but also improve the system of customs and border control upon arrival in Egypt," Egypt's eVisa website said.
Eligible applicants from 41 countries, including the US, Canada, France and the UK, will be able to apply for travel authorization online and will receive their visa electronically. The applicants for the Egypt eVisa must be nationals from an eligible country and have a passport with a validity of six months from the arrival date.

According to the website, the eVisa for Egypt is a single-entry visa. It is valid for a maximum stay of 30 days, and is "compulsory" for travelers wishing to visit Egypt for tourism, business and transit purposes.
Egypt's tourism sector, representing approximately 12 percent of the economy, has experienced significant lumps in recent years, particularly since the downing of a Russian civilian aircraft over the Sinai peninsula in October 2015, which killed all 224 passengers on board.
Russia, along with a host of European nations, suspended flights to Egyptian resorts after the incident.
The number of tourists coming to Egypt's beaches and ancient sites stood at 9.3 million in 2015, compared with more than 14.7 million in 2010, while receipts stood at $6.1 billion.
In October, Egypt's tourism ministry partnered with the CNN to launch a campaign to promote tourism in Egypt.