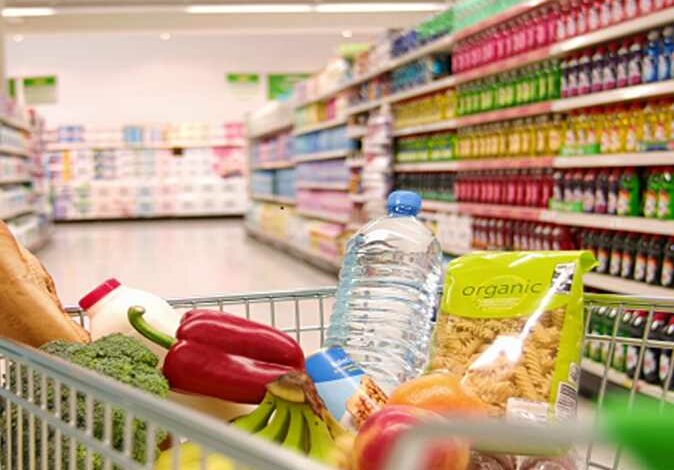 The First Assistant Minister to Supply and Internal Trade Ibrahim Ashmawy said that Egypt's consumption of food commodities doubles during Ramadan.
During a telephone interview with "MBC Masr" on Tuesday, he explained that if Egypt's Ramadan food consumption were translated into a financial figure, it would total at LE120 billion.
Ashmawy pointed out that Egypt is at a safe level with regard to the strategic reserve on the scale of the food security index worldwide, stressing that there are safe reserves of commodities even with consumption reaching double.
There are approximately 552 marquees for selling Ramadan commodities across the country, he said, indicating that this number is subject to increase just before Ramadan begins.
He added that there are 50 items that vary between meat, poultry and others sold within the "Ahlan (welcome) Ramadan" marquees, with discounts starting from 20 percent and up to 50 percent.
The holy Muslim month of Ramadan begins this year on March 23.
Fasting on the first day of Ramadan is Thursday March 23, which begins from 4:29 am until 6:08 pm.
The duration of fasting on the first day will be 13 hours and 59 minutes, in Cairo Governorate.
Fasting hours will increase  gradually at a rate between one to three minutes per day, until the 29th day of Ramadan, Thursday April 20, where fasting will begin from 3:51 am until 6:25 pm.
Fasting hours on the last day of Ramadan will be about 14 hours and 54 minutes in Cairo.
The difference between fasting hours on the first day of Ramadan and the last day is about 54 minutes.
Egypt's Ramadan food needs
The Egyptian government is expected to import fresh meat from Chad ahead of Ramadan to remedy the price hikes of local meat.
The Ministry of Agriculture seeks to establish farms for the production of meat in Chad in light of the recent increase in the prices of meat and poultry locally.
High prices of the US dollar in Egypt, as well as the increase in the prices of imported fodder have put alot of pressure on consumers as prices of meat and poultry have sky rocketed. 
The government has signed contracts with large farms in Chad to import fresh meat that will be offered in markets and various sales outlets in Egypt very soon.