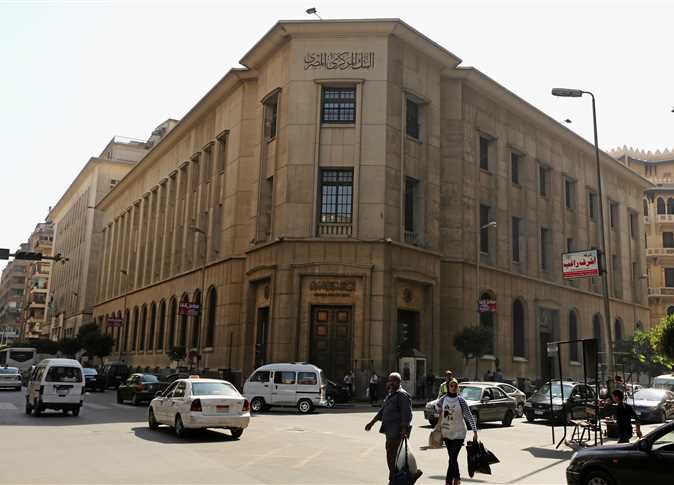 The Central Bank of Egypt (CBE) said that it has used US$5.4 billion from its foreign currency reserves during March due to the coronavirus crisis.
The funds went to partially cover foreign portfolio investment outflows through the CBE's foreign exchange repatriation mechanism, to accommodate for the domestic market's foreign currency needs to import strategic goods, and for the repayment of external debt service obligations.
In a statement on Tuesday, the CBE said that this occurred due to the dramatic tightening in global financial conditions and to measures taken by the Central Bank, consistent with its mandate to maintain financial stability.
The CBE's net international reserves were $40.11 billion as of the end of March 2020, down from $45.51 billion at the end of February 2020, the statement said.
Egypt's net foreign reserves had increased in February, part of a significant jump that occurred after implementing a three-year-long economic reform program starting in 2016, with the support of the International Monetary Fund.
The CBE said that the decline in the international reserves went hand in hand with the substantial blow to global financial markets arising from the spread of the coronavirus pandemic, resulting in the sharpest portfolio flows reversal on record from emerging markets, including the Egyptian market.
"In recent years, Egypt has witnessed immense improvements in its external balances as well as a real metamorphosis in the country's risk profile that came on the back of a successfully implemented homegrown economic reform program. These hard-won gains, evident in our economic performance, provide resilience and empower the Central Bank in safeguarding financial stability while supporting economic activity in the face of these historic challenges," the statement said.
The CBE affirmed that the current net international reserves position remains strong, covering around eight months of Egypt's imports. It also outperforms the reserves' adequacy matrices, thus enabling the Central Bank to honor all of its external financial obligations.
The CBE stands ready to take all necessary measures to preserve the stability of the Egyptian economy under the current exceptional and unprecedented circumstances.
Egypt on Tuesday confirmed nine additional deaths and 128 new coronavirus cases, bringing the country's number of confirmed total cases so far to 1,450.
Ninety-four people have died from the virus in Egypt. 
The newly infected cases are all Egyptian nationals who returned from abroad or were in contact with previously confirmed cases in Egypt, Health Ministry Spokesperson Khaled Megahed said, adding that the total number of fully-recovered cases rose to 276 on Tuesday, all of whom have been discharged from isolation hospitals.
A total of 427 positive cases have been tested in Egypt, with all results now returned negative.
Seventeen cases left quarantine on Tuesday.