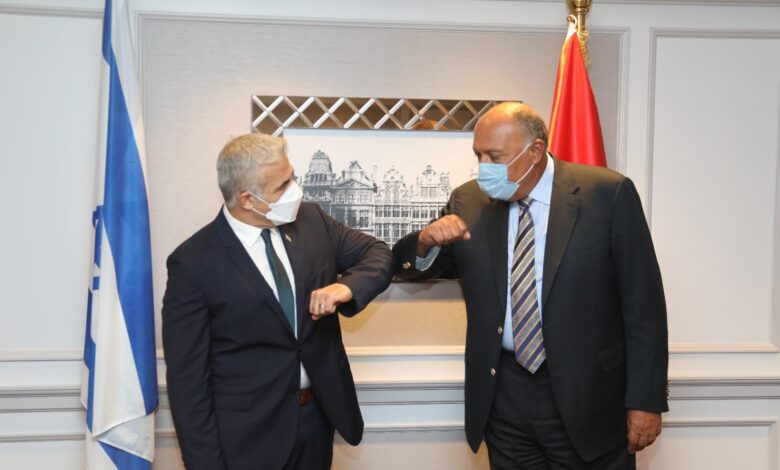 Egyptian Foreign Minister Sameh Shoukry and his Israeli counterpart Yair Lapid met on Sunday in Brussels to discuss the Israeli-Palestinian peace process and the current situation in Gaza.
Shoukry stressed the need to move quickly to resolve the current stalemate in negotiations between the Palestinian and Israeli sides, urging for just and comprehensive peace negotiations, Egyptian Foreign Ministry spokesman Ahmed Hafez said.
Lapid said that his meeting with Shoukry is part of a larger trip around Europe, adding that the two discussed various political and security issues.
Lapid added, "During the meeting, I raised the issue of Israeli prisoners and missing persons in the Gaza Strip and discussed ways to enhance Israel's security against terrorist threats, as well as a number of options related to humanitarian aid to the Gaza Strip."
Yair Lapid was sworn in on June 13, along with the rest of the new Bennett-Lapid government that replaced former Prime Minister Benjamin Netanyahu.
Lapid has previously called for a resumption of negotiations between Israel and the Palestinian Authority.