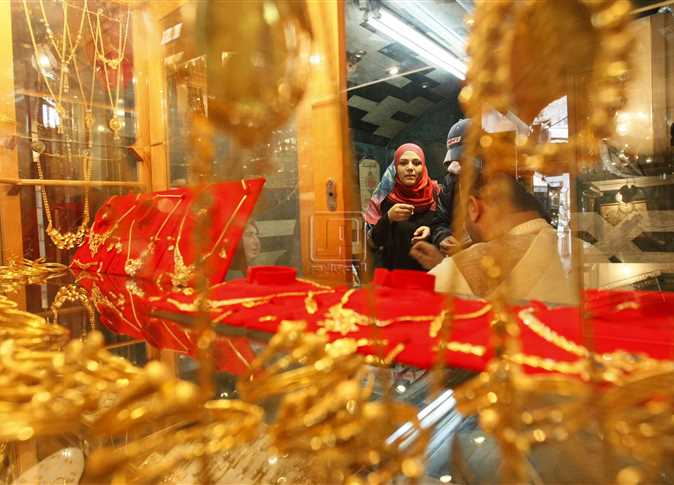 The price of gold in the Egyptian market dropped on Wednesday by about LE six per gram compared to Tuesday's prices.
The price of 21-karat gold (the most popular grade in the local market) stood at LE756 per gram on Wednesday, compared to LE762 on Tuesday.
The price of 18k gold decreased on Wednesday to LE648, and 24k gold fell to LE861.
Tuesday's prices were: LE762 for 21-karat gold, LE653 for 18k gold, LE871 for 24k gold to LE861.
This comes in light of the decrease in global gold prices of about US$20 per ounce in today's tradings.
Member of the Gold Division at the Cairo Chamber of Commerce Amir Rizq said that Egypt's market movement has suffered a complete halt despite the Eid al-Fitr holiday season, due to the negative impact of the coronavirus leading to a stagnation in buying and selling.
He added that curfew hours in the evening contributed to further stagnation of the gold market, as the lockdown begins at 5 pm.
Weddings are also banned as part of precautionary measures against coronavirus.
Gold prices have been on the rise since February — a result of global fears over the economic fallout of the coronavirus pandemic, which has prompted investors to take refuge in safe-havens like gold.
The price of 21-karat gold in the local market has increased by more than LE50 since Egypt announced its first coronavirus case in February.
Egypt has imposed a nationwide curfew since March, suspended schools and universities, shutdown airports and malls, closed houses of worship, and limited the working hours of shops and restaurants as part of its precautionary measures to curb the spread of coronavirus.
Several businessmen and women and industry investors have warned against the consequences of these measures on the country's economy and called for opening businesses and restoring the situation to before the curfew.