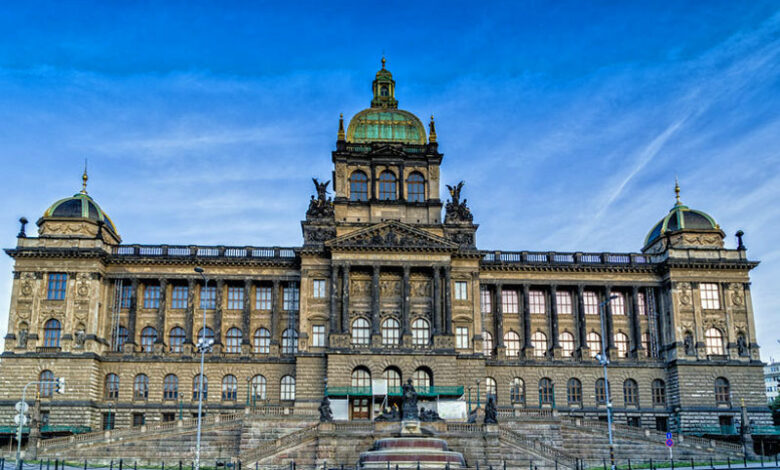 Since its reopening in May, tickets for the "Kings of the Sun" exhibit in Prague's National Museum have completely sold out.
The exhibition was inaugurated in August 2020 by Egypt's Khaled al-Anani, Minister of Tourism and Antiquities, and Czech Prime Minister Andrej Babiš. It closed temporarily due to rising COVID-19 cases, but reopened May 4.
Mostafa Waziri, Secretary-General of Egypt's Supreme Council of Antiquities, said that the exhibition is witnessing a remarkable turnout from the Czech people, as the number of visitors since its reopening has reached nearly 10,000.
He added that this exhibition is the first for Egyptian antiquities in the Czech capital, and is also the largest exhibition of antiquities of the Old Kingdom.
The exhibition's archaeologist Ibrahim Mustafa added that nearly 400 people visit the display per day. Each group spends roughly 105 minutes in the gallery, where all COVID-19 precautionary measures are strictly enforced.
The exhibition opened in conjunction with the celebration of the 60th anniversary of the archaeological work of the Czech mission in Abu Sir. The display gives visitors from the Czech Republic and Europe a small glimpse of the ancient Egyptian civilization, encouraging them to visit Egypt to enjoy its history and nature.
90 artifacts from the excavations of the Czech mission in Abu Sir are on display, including the head of a statue of King Ra-Nefer-Ef. There are also many statues and relics from the Old Kingdom, including statues of a writer and statesmen, a group of canopic jars, and 10 faience ushabti figurines.
Visitors can start booking tickets for as early as June 6, in light of the increased demand.