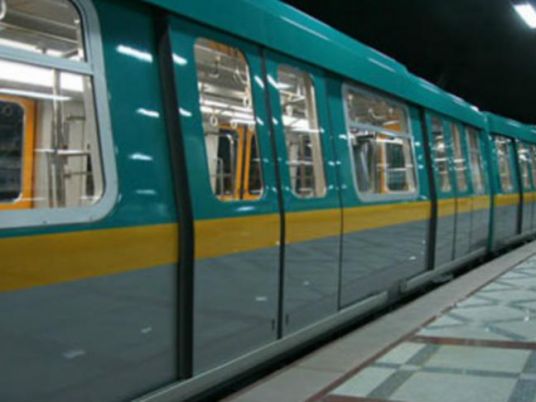 Egypt's transport minister said on Saturday that the price of underground metro tickets will hike based on the length of each commute by next October when the completion of the fourth metro line is finalized, Hesham Arafat said in a phone interview with Salet Al-Tahrir TV programme on Sada El-Balad channel on Saturday.
Arafat added that the low price of metro tickets has been a major problem facing the transportation sector.
Earlier, in July, Arafat said that ticket prices for Cairo's metro system were expected to raise, eventually reaching EGP 4 by the end of 2018.
Cairo's fourth metro line is expected to run from downtown to Cairo International Airport.
In March, Egypt doubled the price of its metro tickets to EGP 2.
Cairo's underground train system, launched in 1987, is one of the oldest in the Middle East and Africa.
The Egyptian Company for Metro Management and Operation generates its revenues from individual tickets and subscriptions.
Egypt floated the pound last year under an economic reform program which secured it billions of dollars of loans from the International Monetary Fund – and led the currency to lose half its value and prices to soar.
The IMF deal called for broad adjustments to Egypt's state subsidies to slash deficits as part of Sisi's promise to revive an economy hit hard by unrest, protests and militant attacks in the last six years.