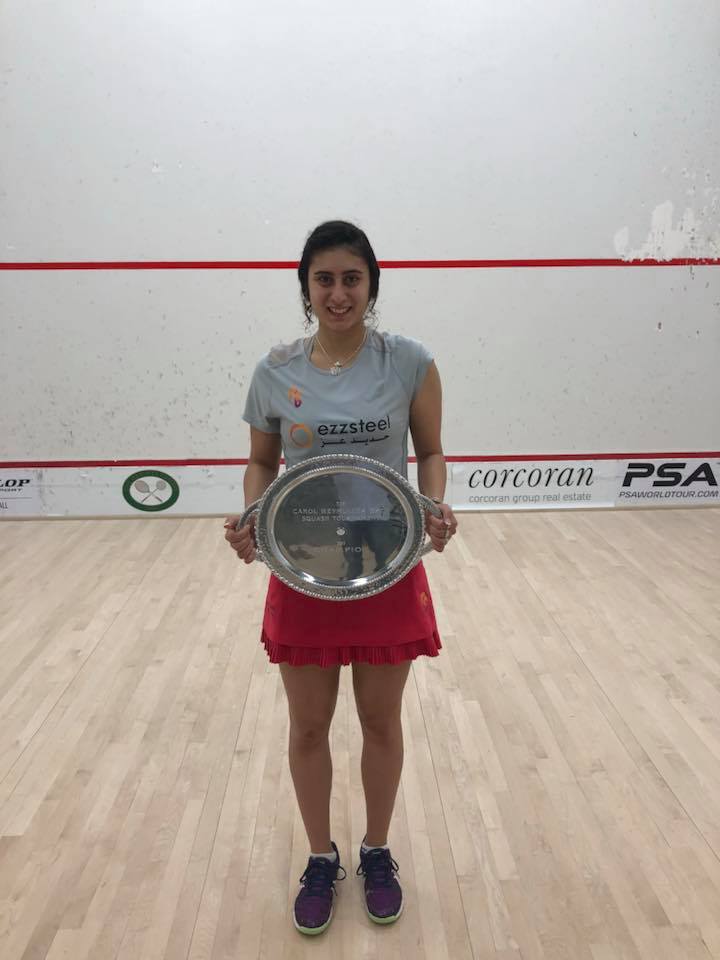 The 21 year-old Egyptian professional squash player Noor Al-Sherbini, who is ranked number one in the world, won the 'CAROL WEYMULLER' Women's Squash Championship held in New York City.
Noor Sherbini was able to win the 'CAROL WEYMULLER' championship when she managed to defeat her New Zealand revival Joel King 3-0
This championship is the second one that Noor al-Sherbini won this season after winning the China Open squash championship last month. She failed to win the US Open Squash Championship.
Last April, Noor Al Sherbini won the World Squash Championship in El Gouna before winning the China Open Squash Championship in September.
Egypt's Nour El-Sherbini retained her title in the Orascom Development PSA Women's World Championship, after she had defeated compatriot Raneem El-Welily
Held at Egypt's Al-Gouna, El-Sherbini successfully secured the title for the second year in a row. The 21-year-old won 11-8/ 11-9/ 11-9.
Following her win, El-Sherbini told the PSA, "I'm over the moon; two or three months ago I wouldn't have imagined that I would have won because I haven't won a major title this season."
Noor is currently preparing for the Hong Kong Open Squash Championship that will take place in mid-November.