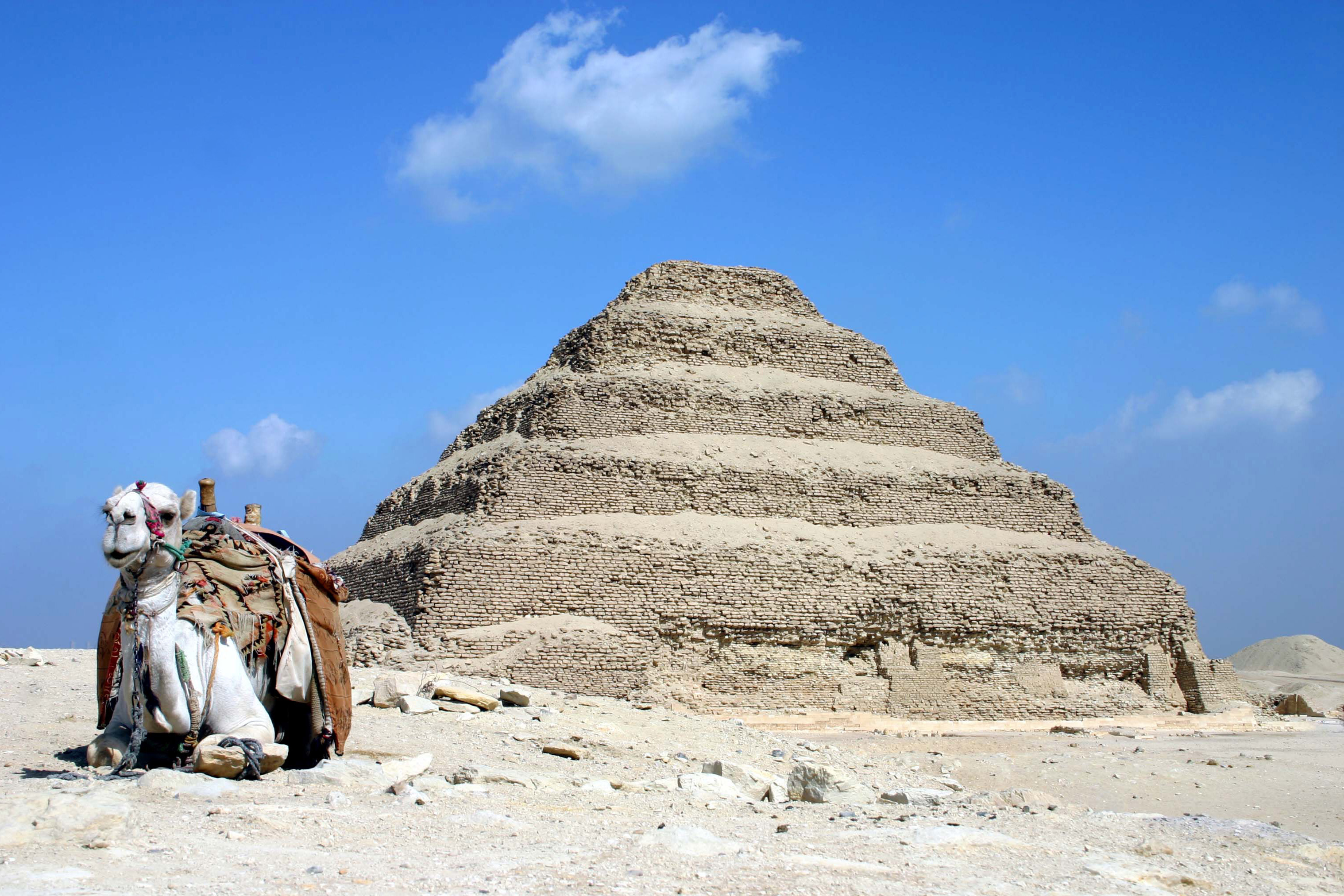 Restoration work at the Djoser Pyramid in Saqqara took 14 years to be completed and came in at a cost of LE 104 million, Prime Minister Mostafa Madbouly said on the sidelines of the pyramid's opening on Thursday.
Djoser is the oldest large-scale cut-stone construction, and the state has thus been invested in its restoration, according to the PM. 
"A number of projects from different civilizations were opened, with millions of pounds spent by the state on its restoration," he continued. 
The restoration project of Djoser Pyramid started in 2006, but work stopped in 2011 at the outbreak of the January revolution. Renovation work later resumed at the end of 2013. 
Restoration work covered the external walls of the pyramid and included fixing stones from the pyramid's stairs at the southern and eastern entrances, he added.
The restoration process also included preparing and cleaning all of the internal corridors of the pyramid, and work is still underway on the eastern side of the pyramid, Madbouly said, adding that a modern lighting system was also set to be installed.
Ambassadors of some countries and a number of tourism sector officials attended the grand opening on Thursday.
"This is one of the most important projects that have been implemented by the Ministry, because (Djoser) is the world's oldest pyramid," Secretary-General of the Supreme Council of Antiquities Mostafa Waziri said in January about Djoser.
The chairperson of the Projects Sector at the Ministry of Tourism and Antiquities Waad Abul Ela stated previously that refurbishments included restoring the pyramid's external façade, fixing loose stones, restoring the steps at the southern and eastern entrance and the preparation of the pyramid's internal corridors.
"The texts on top of the tomb entrance are very important," prominent Egyptologist Zahi Hawass previously told CCTV Video Agency, stressing as well the importance of the statues of the pharaoh Djoser.
Djoser was highly respected in the royal family, Hawass explained, with the tomb having been built to commemorate him alongside his son and grandson.
The Managing Director of Cintec, a engineering company based in the UK, previously told Daily Mail in 2011 that "the Step Pyramid project was of particular importance to us as the entire structure could have been destroyed at any point, due to the damage on the ceiling and roof caused by an earthquake."
The Djoser Pyramid is located on a vast funerary complex about 30 kilometers south of Egypt's capital, Cairo, and was built as the final resting place of the Pharaoh Djoser during the Third Dynasty, about 4,700 years ago.
For reference, the Pyramid of Khufu, the largest of the smooth-sided pyramids in Giza and the oldest of the seven wonders of the world, was built during the Fourth Dynasty.