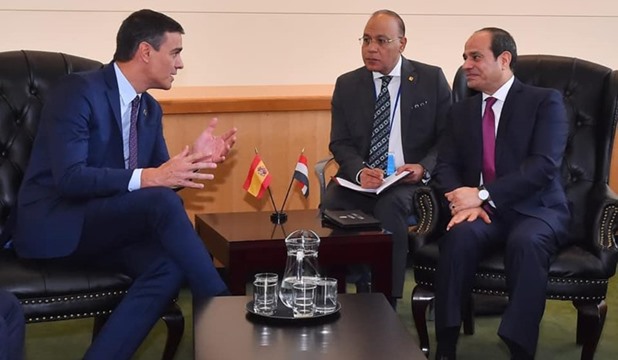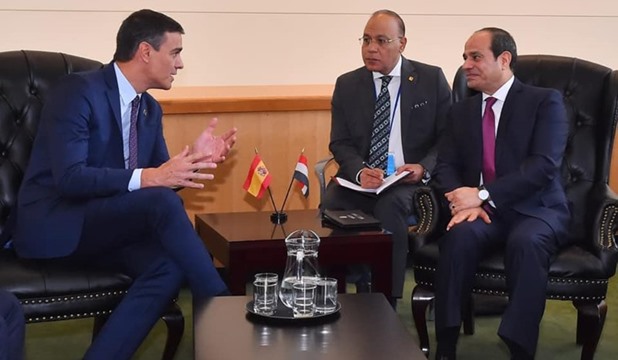 Egypt's President Abdel-Fattah al-Sisi on Tuesday received a phone call from Spanish Prime Minister Pedro Sanchez, discussing bilateral relations and the desire to further friendly cooperation between both nations.
Sisi called to work together in advancing relations within sectors Spain boasts expertise in, such as health-care, shipping and renewable energy in addition to strengthening cooperation in the tourism field and encouraging Spanish companies to take advantage of the investment opportunities available in Egypt, such as in major national projects.
Sanchez on his end conveyed his appreciation towards Egypt's leadership and people, emphasizing the firm bond both countries share and his desire to see them grow.
He also emphasized Spain's eagerness on intensifying cooperation with Egypt, especially given its role in laying the foundations of peace in the Middle East and Mediterranean region, and its efforts in combating terrorism, extremist ideology and illegal immigration.