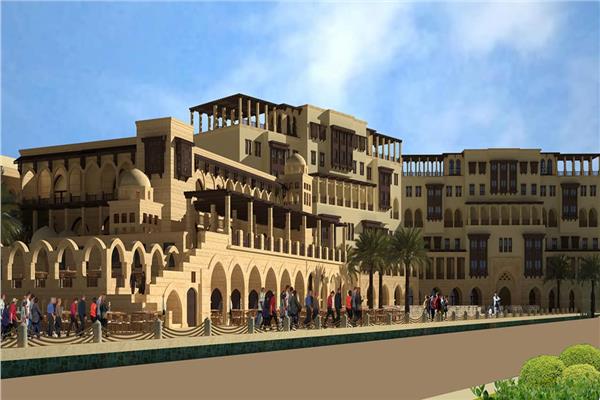 Egyptian Prime Minister Mostafa Madbouly announced Saturday that projects to develop historic Cairo and its slum areas are speeding along, aiming to restore the luster of old Cairo in line with the comprehensive development renaissance the nation is undergoing.
While inspecting restoration work for the walls of the Maharaj al-Ayoun area,  Madbouly stressed the importance of adhering to precautionary measures within various work sites to preserve the safety of workers and engineers.
Minster of Housing Assem al-Jazzar said that the total area of the Maharaj al-Ayoun project covers 399,000 square meters, or about 95 acres. It will include up to 1,692 units and four apartments, alongside the implementation of a number of tourist bazaars, restaurants, cafeterias, and parking spaces in the area.
Al-Jazzar added that the Ain Sira Lake development project involves developing a water lake with an area of 23 acres, alongside implementing green areas and parks on an area of 13 feddans, pedestrian paths and sitting areas over 2,500 meters, constructing tea yard cafeteria over a 900 meter area, a tropical island of 1,200 square meters and five luminous fountains.
Other plans include cultivating grass and palm trees with a drip and sprinkler irrigation system, he said.