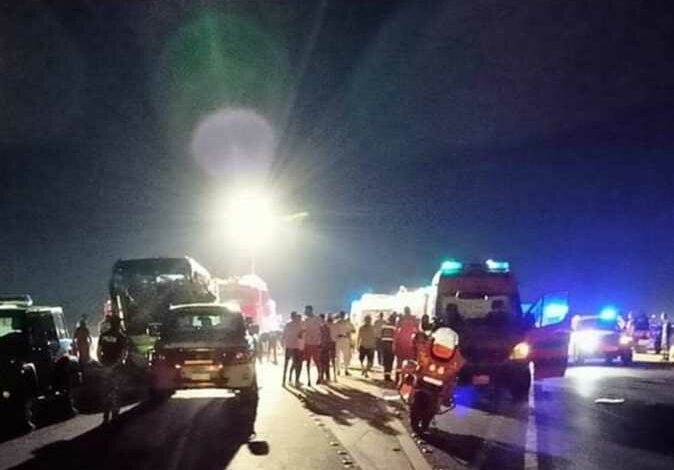 Egypt's Public Prosecution on Sunday arrested the son of a famous businessman for four days pending investigations on accusations of driving under the influence in the Sheikh Zayed area in Giza, leading to the deaths of four students on Friday.
Investigations concluded that the suspect, 'Karem', was involved in acquiring a narcotic substance with intent to use, and that he mistakenly caused the death of four people as a result of his negligence and failure to observe laws by exceeding the legally prescribed speed limit while driving his car in Sheikh Zayed area under the influence of a narcotic and intoxicating substances.
The Public Prosecution took blood and urine samples from the suspect and sent them to the Forensic Medicine Authority to determine the extent of his drug use.
The report of the chemical laboratory at the Forensic Medicine Authority proved that the examination of the samples tested positive for anesthetic substances and ethyl alcohol.
The Public Prosecution confronted the suspect during with the results, and investigations are ongoing.
The emergency operations rooms received a report of the collision between two cars in Sheikh Zayed City.
They moved to the scene, notified traffic control to remove the wreckage and informed the ambulance to transport the deceased to the General Hospital.
Through investigations, it was concluded that suspect's car collided against another car with four young men.
The Public Prosecution has opened an investigation into the accident and summoned the families of the deceased, and two witnesses to the incident, and inquired about the whereabouts of the driver, who was in a hospital.
Investigations indicated that the cause of the accident, the first car collided with the second from behind when the latter was turning, which led to its overturning and the death of its occupants.