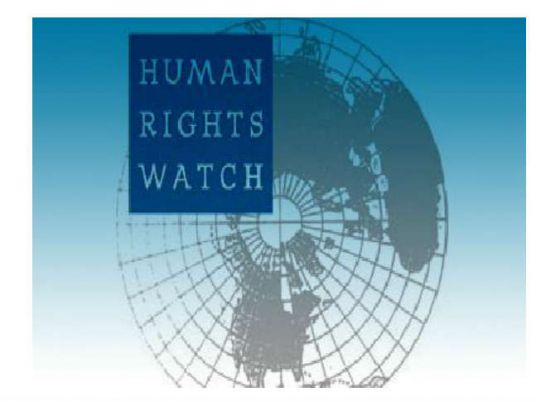 Egypt's State Information Service (SIS) released a statement strongly condemning an interview broadcast on the "Mekamleen" Channel between Presenter Mohamed Nasser and the Human Rights Watch official (HRW) Sarah Leah Whitson, the Chairperson of the Middle East and North Africa department at the organization.
The Mekamleen channel is known for its backing of the Muslim Brotherhood, officially classified as a terrorist organization by the Egyptian state.
The SIS stated that that the 70 minute interview proves that the HRW is biased towards the Muslim Brotherhood despite their repeated insistence of standing for human rights. The statement added that there is a significant amount of collaboration between the HRW and the Muslim Brotherhood.
The statement also decried the HRW's reports on Egypt which have been categorically refuted by the SIS's Human Rights department.
During the interview which aired from Istanbul in Turkey, Whitson focused on Egypt's human rights alongside several other countries in the region; however, discussions about the Turkish regime's various human rights violations were noticeably absent. In its statement the SIS highlighted various figures on Turkey's own violations, including the number of Turkish citizens expelled from their jobs since Turkey's failed 2016 coup d'état attempt which they cited as 170,372 individuals.
The SIS noted the role played by the Mekamleen Channel in bolstering terrorism, as the channel is a vital promotion tool for the Muslim Brotherhood used to spread false news about Egypt.
The statement further delved into the channel's funding resources, raising serious doubts as the channel has never divulged these sources nor have they suffered any financial challenges, supporting the idea that they are being funded by the Muslim Brotherhood.
Highlighting Nasser's biased tendencies towards the Muslim Brotherhood, the statement also noted his extreme opposition towards the Egyptian state. Nasser is wanted by Egyptian security and was penalized for eight years due to his attempts to help overthrow the Egyptian regime in a terrorist attack, the statement reads.
Nasser has gone as far as to even encourage murder several times while on air.
The SIS statement shed light on several of Nasser's calls to murder such as a January 2015 episode where Nasser repeatedly said, "Kill the police officers, I want to inform all the police officers' wives that your husbands are going to be killed."
Furthermore, Nasser has encouraged suicide attacks, saying that those who commit suicide should also bomb crowds of people if they were planning to die anyway.
He also once interviewed infamous Muslim Brotherhood figure Salama Abdel Kawi, who told him that whoever would kill an Egyptian state official could only grow closer to god, according to the statement.