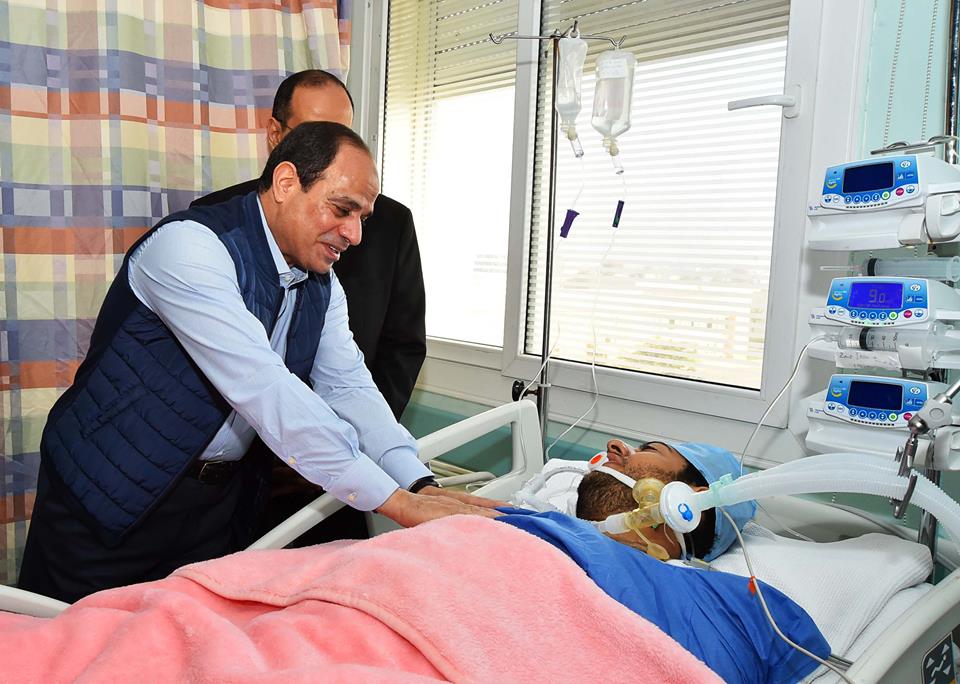 Following the army's declaration that it had freed the police officer Mohamed Al-Haies who was taken as a hostage by militants during the El-Wahat military confrontations that took place on October 20, President Abdel Fattah al-Sisi paid a visit to him on Wednesday morning at El Galaa Military hospital.
According to a statement released by the Egyptian Presidency, Sisi paid a visit to El-Haies with Interior Minister Magdy Abdel Gaffar. During the visit Sisi praised the sacrifices made by police and army men in countering terrorism.
Al-Haies was taken as a hostage during a police raid that targeted a number of militants inside El-Wahat El Baheria area located between the Fayoum and Giza governorates. The raid failed to achieve its target as police forces were confronted by militants leading to the deaths of at least 16 policemen.