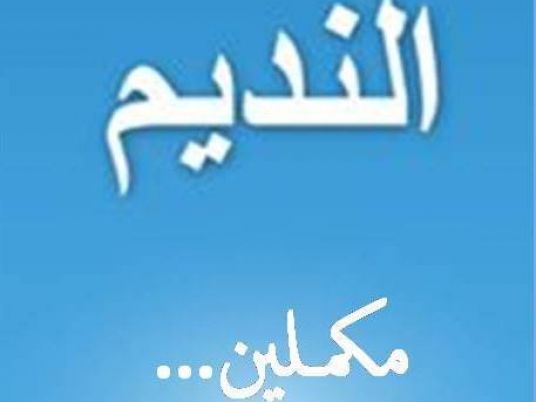 El Nadeem Center for the Rehabilitation of Victims of Violence has released its
February report,
which recorded at least 82 cases of torture and ill-treatment of detainees.
Belal Ashraf El Baqlawi, 18, Mohamed Shoka, 18, Ahmed Saad Mahmud, 17 years, and Ahmed El Shahat, all arrested and subjected to severe torture to confess responsibility for the Mansoura bombing.
The report stated that only during the first day of the month about ten torture cases occurred. In Mansoura governorate four minors (pictured above) were arrested and brutally tortured, to coerce them to plead guilty of the Mansoura bombing.
Another incident was the death of a detainee in Rod El Farag police station. Though the warden reported to al-Hayah privte-owned stallite channel that the deceased had died of diabetic coma, his family accused the police of killing him. Moreover, they claimed he had been tortured for three days, as he was accused of being a Muslim Brotherhood member.
On the same day, eyewitnesses confirmed that security forces in Kafr El Dawar city in Beheira governorate randomly arrested Helmy Abdel Fattah, among a large number of other detainees, accusing them of torching an electric station, disrupting performance of state institutions and atemtping to topple the regime.
Helmy, a 65-year-old man with several disc prolapses, who has undergone a number of surgeries, was reportedly severely tortured by the officers, who prevented from taking his diabetes medicine, as confirmed by his wife.
The report also quotes another incident, in which fifteen people broke into the apartment of Samar Hassan Mahmoud Mohamed late night at night, searched the flat without an appropriate warrant, broke some of her furniture and took her away to an unknown location. According to eyewitness accounts, security forces mistakenly believed that Mohamed works for Mekamlin TV channel, affiliated to the Muslim Brotherhood. Samar is a law student, and a mother of a small child, and she is not an activist nor has any political affiliations, as confirmed by her friend. Her brother filed a complaint to the public prosecution, following her disappearance.
On 24 February, another torture case sparked anger among the public opinion, when Karim Hamdi, a lawyer, died in police custody in Matareyya police station following his arrest for allegedly participating in a MB protest. Hamdi's family refused to sign the forensic report, since they noticed clear signs of torture on his face and hands. Forensic doctors reportedly refused to examine his body.
On 26 February, a forensic report was released saying that Hamdi was brutally beaten. Ten of his ribs were completely fractured and his tongue had been cut out. An anonymous medical source confirmed that Hamdi had several broken ribs, bruises in his abdomen, chest and back probably resulting from kicks, internal bleeding in his chest, abdomen and head along with extensive swelling of his genitals. More information on the report can be found in the following video.
The brutal death of Hamdi sparked a wave of anger among lawyers who organized a sit-in outside the lawyers syndicate, condemning the death of their colleague. Following the incident the Ministry of interior stated that "nobody is above the law," and that whoever tortured Hamdi will soon be punished. However, the ministry also claimed that Hamdi was arrested as a member of a terrorist cell and had firearms in his possession.
At the end of the month, another torture case occurred, when an argument erupted between one of the detainees and an officer at Ain Shams police station, because of the bad detention conditions.
"The officer told his informers and subordinates to beat all the detainees, subjecting them to torture for two hours, and throwing their food and clothes in the garbage," the report said.
One of the detainees filed a complaint to the prosecution, which ordered his examination by forensic authorities.