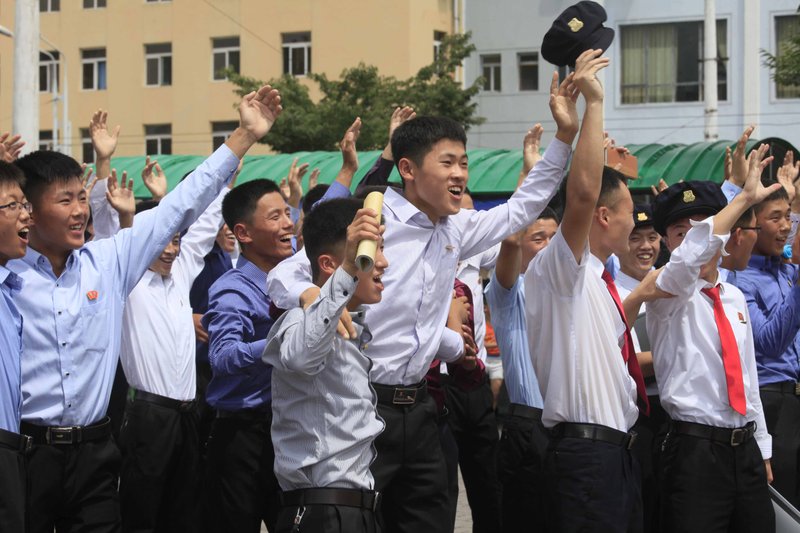 More than 25 years after the end of its civil war, families in El Salvador are still searching for an estimated 3,000 children who disappeared in the fighting.
The country's military has so far refused to open its archives from that period to allow an investigation into the whereabouts of children separated from their families during combat between guerrillas and government forces.
In a decision released in January, El Salvador's Supreme Court backed the demand of Nicolasa Rivas for a probe into the disappearances of her daughters, Gladys Suleyma and Norma Climaco Rivas, who were 6 and 7 years old when they went missing in San Vicente province in 1982. Rivas blames the military for taking her daughters.
The UN Truth Commission created with the signing of the peace agreement in January 1992 estimated there were 5,000 forced disappearances during the war. Families and human rights advocates have documented about 3,000 more cases and estimate that about 3,000 of all the disappeared were minors.
The Supreme Court's decision ordered the armed forces to release information related to a military operation called "Mario Azenon Palma." It was during that operation that Gladys and Norma disappeared, according to their mother.
The Defense Ministry has said that "after having searched the institutional archives it has been established that no documents or registries of any kind related to the alleged operation have been found."
The court responded that if the military continues to refuse, it will ask President Salvador Sanchez Ceren to exert pressure on it to open the archives. It also asked the prosecutor's office to investigate the sisters' disappearance.
Eduardo Garcia, executive director of Pro-Busqueda, a group dedicated to the war's missing minors, said the operation's existence has been confirmed by the Inter-American Commission on Human Rights.
"To think of reconciliation in the country it isn't enough to say that the wounds are healed," Garcia said. "The wounds are merely suppressed. There are living people who are being denied freedom."
The truth commission found that during the 1980-1992 war, government forces tried to isolate guerrillas and their supporters, cutting off access to food and medicine. When soldiers moved against communities and guerrillas fled, women, the elderly and children often fell behind.
Fighters would return to look for their families, but often couldn't find them. Relatives and activists say children were sometimes taken by soldiers.
"We fled with a bunch of families when we were detected by the elite battalions. The army bombed us, shot at us and deployed troops," said Jose Lainez Ayala, a 61-year-old also from San Vicente.
When the fighting was over, Lainez said, he returned to find the dead body of his 8-year-old daughter but there was no sign of his 6-year-old. "We couldn't find her because the army took her."
In its ruling supporting Rivas' call for an investigation into the fate of her daughters, the Supreme Court said there was sufficient information to conclude "they were involuntarily disappeared at the hands of soldiers."
Pro-Busqueda said its own investigations indicate that soldiers took children and adopted them as their own, though it's not clear how many.
"In some cases they were cared for and in others they were used as servants," Garcia said.
In other cases, he said, they were turned over to other families or the Red Cross and ended up in orphanages. The practices echo what occurred during the "dirty war" in Argentina, where relatives spent decades searching for missing children.
In 2013, the AP interviewed Gregoria Herminia Contreras, who was separated from her parents when she was 4. She was adopted by a soldier who registered her with his own last name.
At that time, the Inter-American Commission on Human Rights declared that Contreras' disappearance and those of her two siblings and three other minors were perpetrated by armed forces members between 1981 and 1983. The government accepted responsibility and apologized.
Pro-Busqueda believes even more cases could come to light if the military opens its archives. Since 1994, it has documented 881 reports from families of disappeared children and 200 more of children who were adopted abroad and are looking for their families.