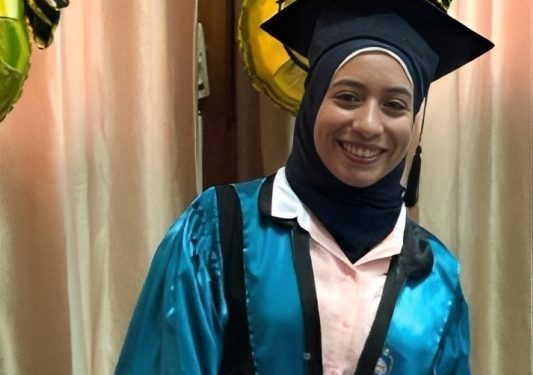 The Egyptian Interior Ministry announced on Thursday that an employee at Cairo University committed suicide hours after murdering his coworker inside the university.
A ministry statement said that the employee at Cairo University shot a female coworker to death while she was present at her workplace.
The police tracked the suspect and located his hideout in Matrouh Governorate. When authorities targeted him, he committed suicide by shooting himself with the murder weapon.
Legal measures were taken in the case.
Investigations found that the victim was Norhan H., 32, a youth welfare department employee at the Faculty of Archaeology.
The perpetrator previously proposed to the victim but was rejected, according to investigations. The accused had previously tried to set fire to her car at her residence a few years ago.
After being shot six times, she was transferred to the student hospital and died upon arrival.
Detectives were able to identify the accused as Ahmed H., 35, a youth care specialist at the Faculty of Kindergarten, Cairo University.
He previously worked at the same workplace with the victim and was frequently transferred due to poor conduct.