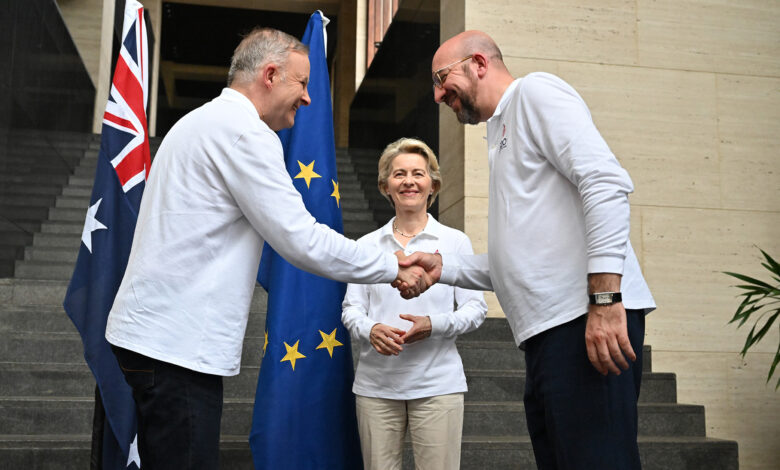 European Union leaders and Australia stand "resolutely with Ukraine" and remain "unwavering" in their support for the country amid its war with Russia, according to a joint statement issued Wednesday at the G20 summit in Bali.
The joint statement from Australian, European Council and European Commission leaders came after a meeting between Australian Prime Minister Anthony Albanese, European Council President Charles Michel and European Commission President Ursula von der Leyen.
"The leaders condemned in the strongest possible terms Russia's unprovoked, illegal and unjustified war of aggression against Ukraine," the statement reads, adding that the Australian and EU leaders "reiterated their firm commitment to holding Russia, and all perpetrators and accomplices, to account."
The statement also acknowledged the war in Ukraine has caused "disruption and volatility" of global energy and food markets, and noted the role Australia can play in contributing to the stability of global gas markets through its steady supply to the Indo-Pacific.