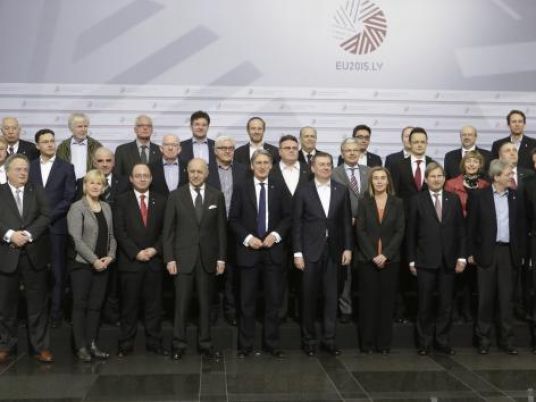 The EU's foreign policy chief Federica Mogherini said on Monday talks on Iran's nuclear ambitions were entering a critical stage, saying all sides still needed to find "common ground" to end a 12-year standoff.
Mogherini, who will hold talks on the nuclear issue in Brussels later with the foreign ministers of Iran, Germany, Britain and
France
, said: "We are entering a crucial time, a crucial two weeks where negotiations will have to find the common ground for a good deal."
British Foreign Secretary Philip Hammond, said a nuclear agreement still needed work.
"We are closer than we were but we've still got a long way to go," he told reporters as he arrived for an EU foreign ministers' meeting.
"There are areas where we've made progress, areas where we have yet to make any progress, but I think the fact that we are all here talking shows the commitment on all sides to try to reach an agreement," he said.
German Foreign Minister Frank-Walter Steinmeier said he believed that "if we have the chance to bring this conflict to a result after years and decades and more than 10 years of negotiations, that we should grab the chance."
The United States, China, Russia, Britain, France and Germany are trying to hammer out a nuclear deal with Tehran that would lift sanctions in exchange for curbs on Tehran's nuclear programme. The parties have set a 30 June deadline to finalise an accord, but hope for a political framework agreement by the end of March.