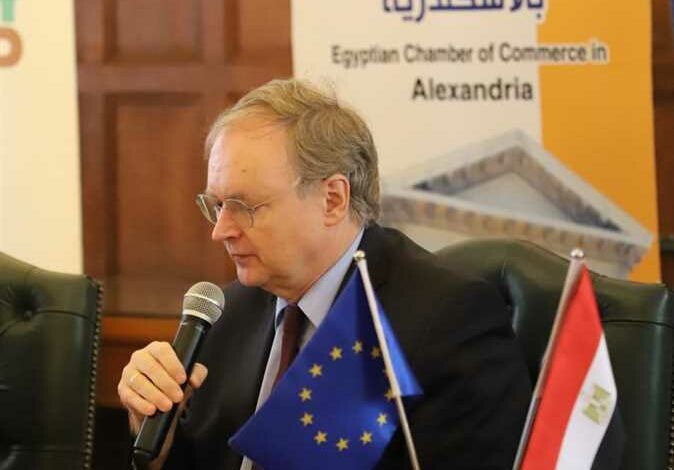 The Ambassador of the European Union to Egypt Christian Berger said that water problems must be taken more seriously and it is vital to educate the youth on how to deal with and conserve water.
During his speech at a Sunday workshop to raise awareness on water for youth and media professionals, organized by the Alexandria Chamber in cooperation with the EU, Berger said that water is one of the top causes for conflict in the world.
He explained that there is cooperation with Egypt in this field, with more than 550 million euros spent in water projects in cooperation with the private sector regarding water treatment.
The EU is also working with the Alexandria Chamber to raise awareness regarding water and water desalination, he said, stressing the importance of support and cooperation to bring about change for Egypt's sake.
He continued that Egypt will lose 20 percent of its water due to population increase, and therefore steps must be accelerated to conserve water for the continuity of life.
At the end of his speech, Berger emphasized that the 2030 strategy aims to focus on the importance of water and raise awareness to preserve it in cooperation with many institutions in Egypt.