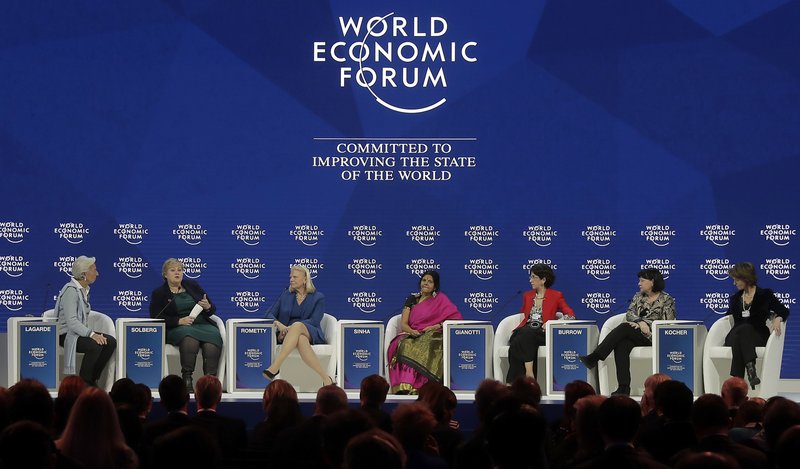 It's day two at the World Economic Forum and there'll be no escaping Europe.
The leaders of France and Germany, President Emmanuel Macron and German Chancellor Angela Merkel, are set to headline the roll-call of leaders Wednesday, two days before President Donald Trump is due to give his own speech in the heavily snow-covered Swiss town of Davos.
Europe's economic revival is one of the main reasons why the global economy is powering ahead and both Macron — who will make his first appearance at the WEF since being elected president — and Merkel will trumpet how the region has turned the corner after years of crisis.
King Felipe VI of Spain is also due to address delegates and anything he says about the restive region of Catalonia is likely to be of interest.