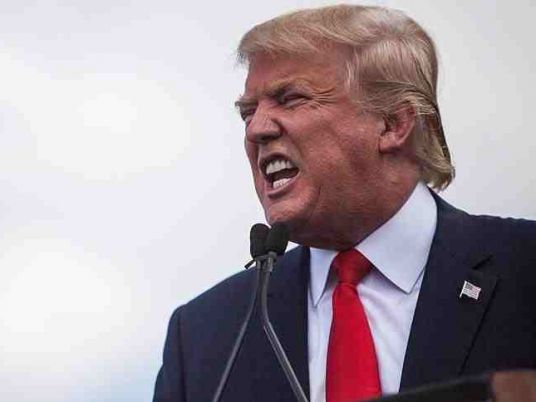 The Trump administration is preparing to make it easier for American gun makers to sell small arms, including assault rifles and ammunition, to foreign buyers, according to senior US officials.
Aides to President Donald Trump are completing a plan to shift oversight of international non-military firearms sales from the State Department to the Commerce Department, four officials told Reuters.
While the State Department is primarily concerned about international threats to stability and maintains tight restrictions on weapons deals, the Commerce Department typically focuses more on facilitating trade.
The officials from multiple agencies, speaking on condition of anonymity, say the new rules will cut government red tape and regulatory costs, boosting US exports of small arms and creating jobs at home.
"There will be more leeway to do arms sales," one senior administration official said. "You could really turn the spigot on if you do it the right way."
The push fits both Trump's support for the gun lobby espoused on the campaign trail and his "Buy American" agenda.
But critics, including some lawmakers and arms control advocates, have expressed concern that any easing of export rules could make powerful weapons of the type often used in US mass shootings more accessible to criminal gangs and militant groups that Trump has vowed to fight.
The administration has all but finalized a draft of the new rules, which could be sent to the White House budget office for review within days, one US official said.
The changes – which can be enacted without congressional approval – could be made public this fall, followed by a period of public comment, with implementation as early as the first half of next year, the officials said.
The officials stressed, however, that the proposed shift in oversight was not a blanket deregulation of firearms.
"The NSC is working through the interagency process with the State Department and the Department of Commerce to ensure that US industries have every advantage in the global marketplace, while at the same time ensuring the responsible export of arms," said an official with the White House National Security Council.