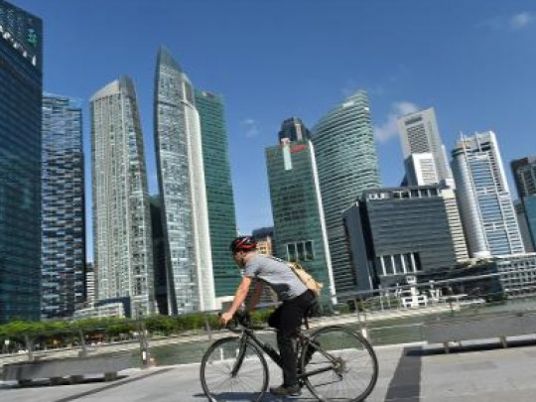 When Ritika Verma relocated to Singapore with her husband three years ago, she settled for an apartment much smaller than she wanted. "Having lived in France, finding out how much landlords were asking for rent was quite a shock," she said.
Singapore was ranked the world's most expensive city for the second consecutive year by the Economist Intelligence Unit recently. Expats have voiced concerns about high living expenses, tightening foreign labor policies and daunting education costs for their children at international schools. But life might just be getting a little easier. Government data on Friday showed an index measuring rentals dropped to its lowest in January-to-March since the first quarter of 2011. The level of rents is expected to decline further as more housing projects are completed.
Prime residential areas, including the financial district and around the central Orchard Road shopping stretch, have seen the steepest drop in rentals. In the fourth quarter of 2014, the average monthly rent of high-end condominiums tracked by Savills Research and Consultancy fell 5.8 percent on year to S$4.57 ($3) per square foot.
Rents are easing in step with plateauing property values, particularly in the luxury segment, which had soared in recent years due to Singapore's popularity as an investment destination for wealthy Asians. The government has put in measures since 2009 to cool one of the world's most expensive real estate markets. Singaporeans have been largely shielded from the drama, as most of them own and live in so-called Housing and Development Board (HDB) flats built by the government.
As the outlook for the private homes market cools, vacancy rates for sold and unsold completed units in the segment is likely to hit 10 percent by end of next year from 7.2 percent in the first quarter, said Christine Li, director of research at Cushman & Wakefield in Singapore. That will give prospective and existing tenants more bargaining power over lease lengths and rents. "It's definitely a tenants' market," Li said.