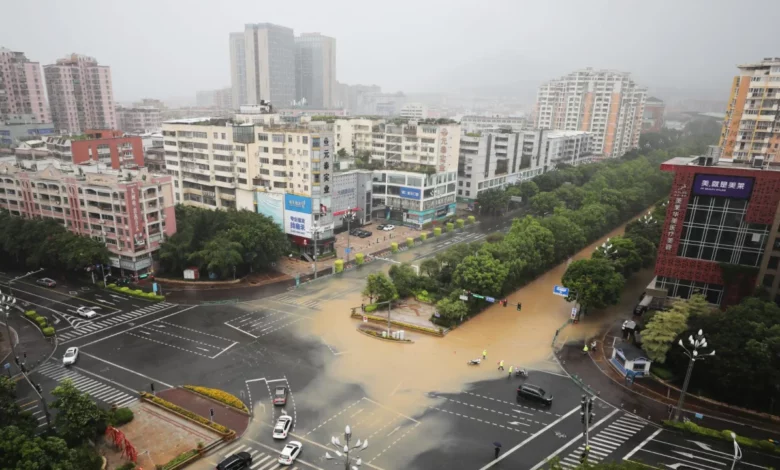 CNN
 —  The number of deaths across Mexico due to extreme heat has hit 249 over the past four months, its Ministry of Health has reported.
A hundred deaths were registered in Nuevo León, 28 in Tamaulipas, 26 in Veracruz, and 26 in Sonora between March 19 and July 22. The rest of the deaths were registered in 12 other states.
The government also reported 3,169 "cases associated with extreme natural temperatures."
The country has been enduring heat alongside southern US states brought by a "heat dome", a weather event created by a ridge of high pressure trapping air inside as temperatures warm.
Late last month, some Mexican states hit temperatures of monthly or even all-time high topping 45 degree Celsius(113 degrees Fahrenheit) in certain places.
Similar patterns have carried over to the current week. At least two states (Baja California and Sonora) will have temperatures exceeding 45 degrees Celsius (113 degrees Fahrenheit). Five other states will have temperatures ranging between 40 and 45 degrees Celsius.
Most of the deaths, some 157, equivalent to 63 percent, were registered in the "third heat wave" of the four waves expected for 2023, according to information provided by the Secretariat.
According to government data, 92.4 percent of deaths are due to "heat stroke," and the rest are due to dehydration.
"52 associated cases and four deaths were reported nationwide" from July 16 and 22.
On those same days last year, the country reported "282 cases associated with extreme natural temperatures and 38 deaths nationwide, of which seven are attributable to the third heat wave and were notified late."
To face high temperatures, the government recommends drinking at least two liters of bottled, boiled, or disinfected water "frequently" and avoiding prolonged exposure to the sun, especially between 11 in the morning and three in the afternoon.
They also recommend the use of appropriate clothing, sunscreen, and caps or hats.