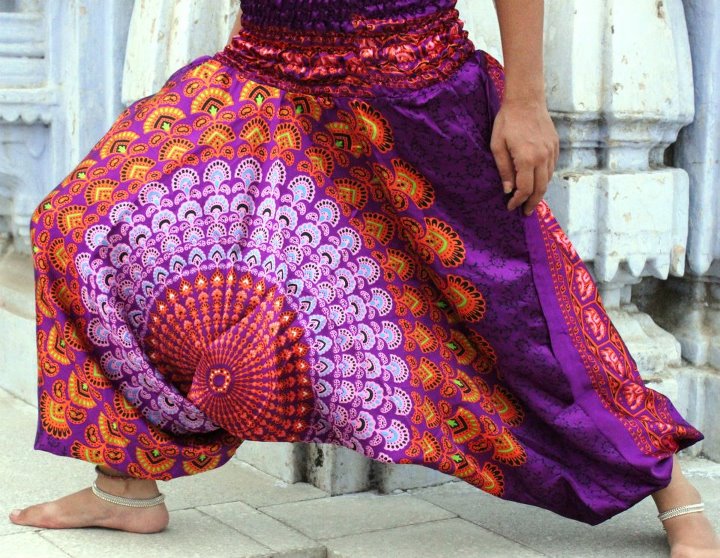 Ramadan is the month of philanthropy and benevolence, but it also a season of sheer expenditure and festivity. The market is still oozing with goods, home accessories and fashion items fitting for fall.
Style Treasure is offering its signature four-piece bowl set with Egyptian calligraphy, LE400 and Salameka's nut bowls for LE375 are perfect for snacking. The bowl is made of hammered copper with a hand-painted ceramic handl from a collection called "Ya Mesaharny." The collection also includes silver-plated brass serving trays.
Style Treasure is gracing its group of followers with a number of new arrivals. Dal Designs launches its Kaftan, a soft cotton jersey, full-length dress with flowy sleeves and a small, draped front detail, for LE375. The Ramadana Kaftan by Mona Einy for LE550 is another new design created for the holy month. The Oriental outfit is pure jersey cotton and decorated with kheyameya embroidery on the waistline and the arm trim.
The course of fashion trends changes during the holy month, and this year trendsetters showered the market with loose, covering, yet funky items that would suit the modern woman. Thalath Fashion for everyday wear introduced "chill pants" — baggy and comfortable harem slacks with patch work and embroidery. The pants, LE160, pair nicely with Thalath's handmade, genuine leather shoes.
As chiffon is taking the world of fashion by storm, Egyptian designer Sasha is presenting its new invention: a chiffon kaftan top and embroidered belt. The free Oriental blouse costs a little less than LE500 and comes in an array of colors, such as fuchsia, blue, lime green, yellow and coral.
There is a saying by Prophet Mohamed that a home with no dates is a hungry one, because it is a whole meal for everyone — men, women, children, the elderly, those who are weak.
For gatherings of family and friends, make sure you are equipped with a funky tea box. Style Treasure offers their nine-slot Plexiglas tea box for LE320. If wood is your preference, Joud's collection of tea boxes suits all predilections. These cost LE290.
The fashion website also offers a large collection of decorative items for the dining table: juice dispensers, tablecloths and table runners with kheyameya patterns.
This piece was originally published in Egypt Independent's weekly print edition.