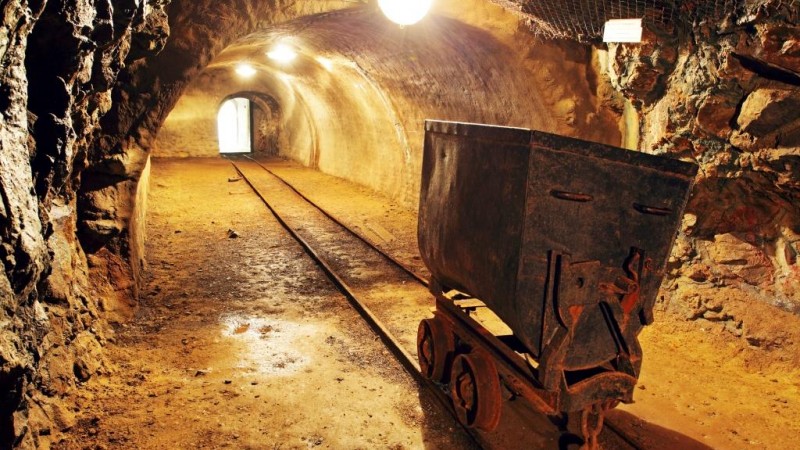 Seven miners were killed at Sibanye-Stillwater's Masakhane mine while six others are recovering in hospital after being trapped underground for two days, the company said on Saturday.
A total of 13 miners had been trapped at the mine located in its Driefontein operations west of Johannesburg on Thursday after an earthquake caused a cave-in, in a country that is home to the world's deepest mines.
The death toll stood at four on Friday, but the last three miners still trapped were found to have died of their injuries.
All the miners trapped after the tremor had now been accounted for, the company said in a statement.
In a statement, President Cyril Ramaphosa said he hoped the investigation into the disaster would identify the causes of the incident and lead to solutions "that will address the unacceptable rate of death in South African mines."
By the end of March, 22 people had been killed at South African mines, the Department of Mineral Resources (DMR) said.
The 2017 death toll in South Africa's mines increased to 88, surpassing the 2016 figure of 73, and ending nine straight years of falling fatalities in a country with an unforgiving geology.
Seismic incidents accounted for about 30 percent of mine deaths last year, the DMR said in a statement.
It said mines minister Gwede Mantashe has asked a team that includes rock engineers and seismic experts to help the industry anticipate and deal with the threat of earthquakes.
The spate of mine deaths could reignite investor concern over mine safety and could prompt regulators to step up shaft inspections, which often result in costly production stoppages.
More than 1,000 mineworkers were rescued after being trapped underground for more than 24 hours after a storm knocked out power lines supplying electricity to Sibanye-Stillwater's Beatrix gold mine in February.