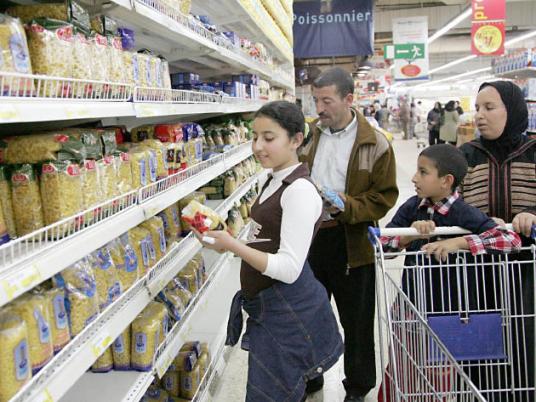 The value of foodstuffs imported by Egypt has gone down by 31.5 percent in five months, the Egyptian Tax Authority said Tuesday.
Foodstuff imports have recorded LE5.160 billion during the first five months of 2015, down from LE7.537 billion during the same period in 2014, according to ETA director, Magdy Abdel Aziz, who included the data in a report to Finance Minister Hany Qadry Dimian.
In the same report, Abdel Aziz revealed plans for customs facilitation during the holy fasting month of Ramadan, which starts Thursday.
He said the planned measures involve an around-the-clock operation of customs services for foodstuff imports to avoid damaging the products and to hasten their clearance.