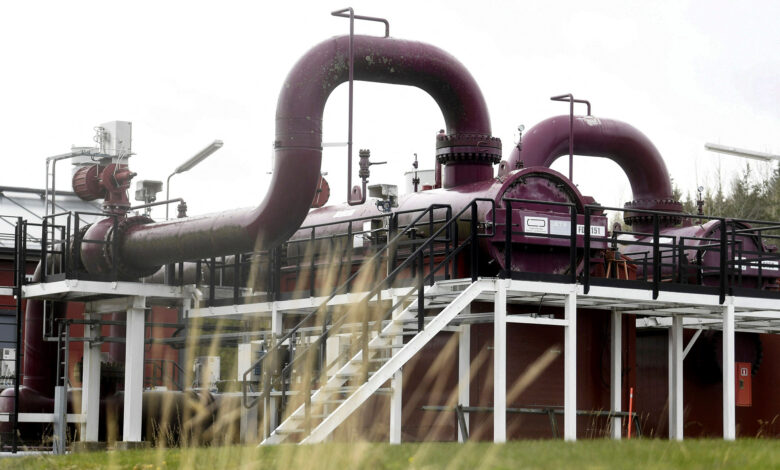 Finland's main gas company, Gasum, said on Friday that Russian gas supplies to Finland will be cut off on Saturday at 7 a.m. local time (midnight ET).
Starting Saturday and during the upcoming summer season, Gasum will supply natural gas to its customers from other sources, the state-owned firm said in a press release.
"It is highly regrettable that natural gas supplies under our supply contract will now be halted," Gasum's CEO Mika Wiljanen said, noting that the company has been "carefully preparing for this situation."
Wiljanen went on to say that "provided that there will be no disruptions in the gas transmission network, we will be able to supply all our customers with gas in the coming months."
Gasum Vice President Olga Väisänen told CNN on Friday that Finland is also receiving gas through its Balticconnector pipeline via Estonia, but adding that the winter season will be "challenging."
On Tuesday, the gas firm said it would not pay for Russian gas in rubles or use Gazprom's proposed payment scheme for gas. In a statement, the company said negotiations over a long-term gas contract with Gazprom were in dispute, and it was taking Gazprom to arbitration to try and resolve the matter.
Finland, along with Sweden, have submitted applications to become a part of NATO in response to Russia's war on Ukraine, which sparked security concerns across the region. Russia's foreign ministry has warned that Russia "will be forced to take retaliatory steps, both of a military-technical and other nature" if Finland and Sweden join the alliance. Finland shares an 800-mile-long border with Russia.
Russia last week cut off electricity to Finland.