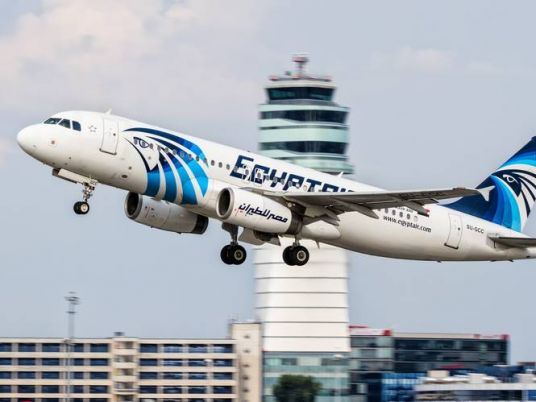 A fire recently broke out in one of the engines of an EgyptAir airplane heading to Beijing, while it was still at Cairo International Airport on Monday.
The plane was replaced and the flight was resumed after a delay of three hours.
Egyptian news reports mentioned that while the pilot was getting ready to fly to Beijing, a fire occurred in one of the engines of the Airbus 330 plane. The fire was put out, but malfunctions took place in the engine.
Youm 7 news website quoted security sources at the airport as saying that all the 211 passengers went off the plane into the airport, while a maintenance team checked the engine.