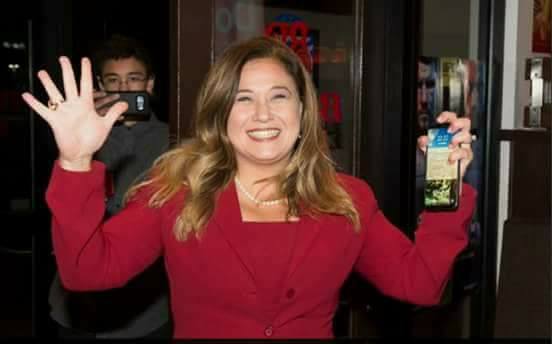 Egyptian Dourine Assaad, an immigrant to Canada, was on Monday elected mayor of Brossard city of Quebec after defeating her main rival and former head of the city, Mayor Paul Leduc.
According to Canadian media reports, Assaad, a mathematician and businesswoman, was a Brossard Party candidate, and was elected with 39 percent of the vote.
Assaad is the first woman in 30 years to be appointed mayor in Brossard city.
Having graduated from the Faculty of Applied Mathematics and Computer of Montreal University, Assaad served as councilor of Brossard city in 2009.
Assaad becomes the first Egyptian expatriate who has assumed such a high-profile post in Canada.
Assaad, a resident of the city for nearly fifteen years, is aiming to focus on the construction of Brossard City Hall, in addition to introducing a new participatory budget.
Along with the United Stated and Australia, Canada is among the countries that many Egyptians seek to migrate to. Asylum to Canada requires entry to the country through a tourism or study visa, or proof of religious or political persecution.
.