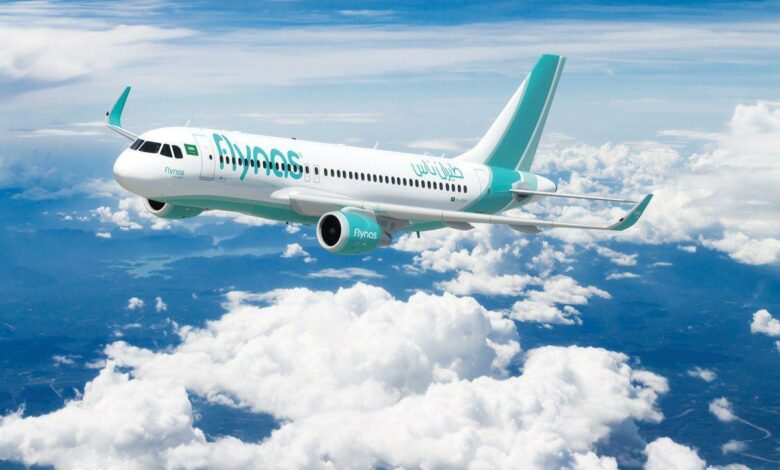 Saudi airline Flynas said it will start operating flights from Jeddah to Sphinx International Airport from June 16 at three weekly direct flights, and from Riyadh starting July 1st at three weekly direct flights.
This will make the airport its fifth destination in Egypt as Flynas moves forward with its expansion plans in the Egyptian market, in line with the growth and expansion strategy launched early last year.
"We are pleased to announce operating the direct flights between the Kingdom and Sphinx International Airport, especially while the launch of direct flights between Jeddah and Sphinx Airport comes ahead of the Hajj season for this year," said the CEO and Managing Director of Flynas Bander Almohanna.
"I would like to take this opportunity to thank the Egyptian and the Saudi Civil Aviation authorities for their persistent efforts to open up greater connectivity between the two brotherly countries," Almohanna added.
"We already connect Egypt to the Kingdom with more than 100 weekly direct flights, and the operation of direct flights to Sphinx International Airport pushes Flynas' expansion plans in the Egyptian market to a new level and will provide our guests with a wide range of direct travel options at affordable prices to major destinations in Egypt."
Flynas connects Egypt to the Saudi Arabia with direct flights from five Saudi cities – Riyadh, Jeddah, Dammam, Medina and al-Ula – to Cairo, Sohag, Sharm el-Sheikh, and Hurghada.