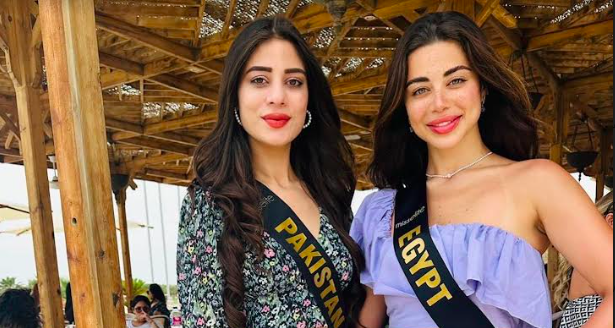 The Abu Soma Bay – south of Hurghada in the Red Sea – will host the closing ceremony of "Miss Elite 2023" on Friday, with the participation of 40 contestants from all over the world.
Tourism expert Sayed al-Gabry said that Hurghada's hosting of the Miss Elite 2023 competitions comes as part of plans to stimulate tourism.
The ceremony will be held in the presence of international news agencies and a jury made up of famous art and fashion world names.

The winner of Miss Elite 2023 will be announced in a huge ceremony on the shores of Hurghada, in which Egypt will be represented by the 25-year-old Yara al-Sokkary.
The list of Arab contestants include 30-year-old Moroccan lawyer Jehan Haji Aiken, who is fluent in four languages and resides in the Spanish capital, Madrid and Lebanon's Norma Yamin, 24, who was born in Beirut and speaks Arabic, English and Spanish.
Singer Walid Tawfiq will perform at the closing ceremony.
And the competition jury includes Lebanese Rudolf Hilal, actress Heidi Karam, in addition to the head of the Miss Elite 2023 jury Stefano Douaihy, actress and model Razan Maghribi, fashion designer Farida Tamraz, and others.