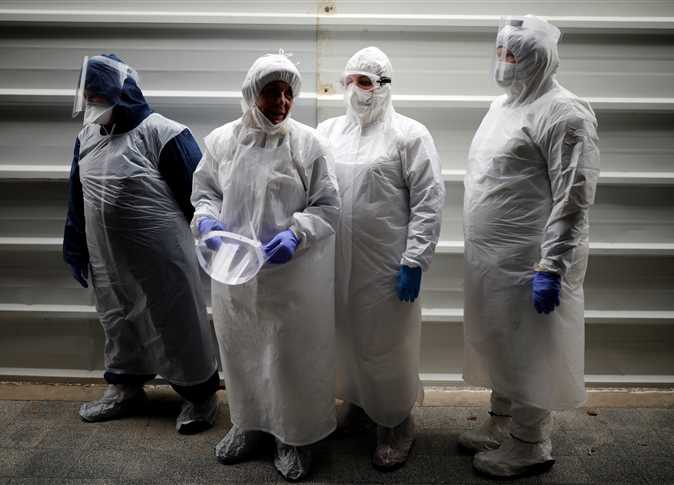 The Aswan Heart Center, part of the Magdi Yacoub Global Heart Foundation, announced the discovery of four coronavirus cases on its premises, including one patient and three security personnel.
The center said in a statement on its official Facebook page on Wednesday that the Ministry of Health has been notified so that the necessary measures could be taken to deal with the cases.

The statement added that the center's administration was taking action to seal off and disinfect the areas where the cases were discovered, as well as to track the contacts of the new cases.
The statement also said that the center performs periodic coronavirus checks for all patients, workers and visitors in an attempt to control the spread of the virus.
Director of Egypt's National Heart Institute (NHI) Mohamed Osama also announced on Wednesday that one of the Institute's nurses has fallen ill with coronavirus, and that 24 other employees have been isolated awaiting the results of testing for the virus.
Egypt on Wednesday confirmed 9 additional deaths and 110 new coronavirus cases, bringing the country's number of confirmed total cases so far to 1,560.
One hundred and three people have died from the virus in Egypt. 
The newly infected cases are all Egyptian nationals, except two foreign nationals, who returned from abroad or were in contact with previously confirmed cases in Egypt, Health Ministry Spokesperson Khaled Megahed said, adding that the total number of fully-recovered cases rose to 305 on Wednesday, all of whom have been discharged from isolation hospitals.
A total of 439 positive cases have been tested in Egypt, with all results now returned negative.
Twenty-nine cases left quarantine on Wednesday.
The Egyptian government on Wednesday extended its nationwide curfew until April 23 as part of its precautionary measures to limit the spread of coronavirus.