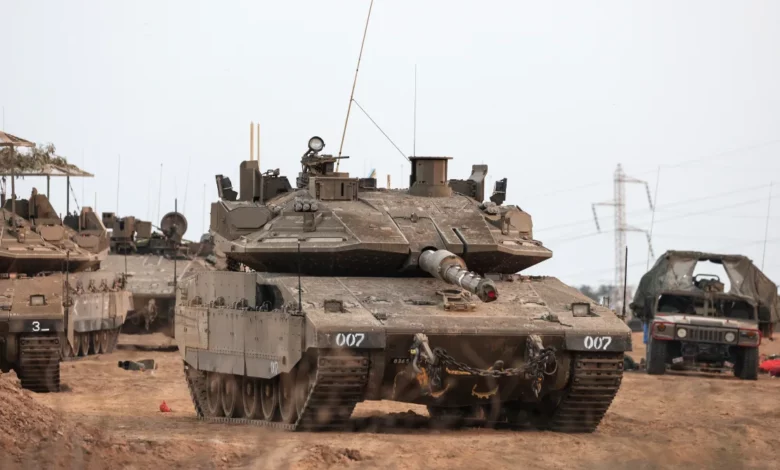 Fox News correspondent Trai Yingst, who accompanied the Israeli forces during their storming of the Gaza Strip, announced that more than 20 Israeli soldiers were killed in an ambush by Palestinian fighters.
The American correspondent indicated that the clashes occurred on Sunday during the Israeli army's attempt to move from the east towards the coast to separate the northern Gaza Strip from its southern part in the middle.
Israeli army spokesperson Daniel Hagari announced that the number of soldiers killed since the escalation of the Palestinian-Israeli conflict on the morning October 7 had risen to 347 soldiers.
The Israeli army announced that it had completely encircled the Gaza Strip after its soldiers arrived for the first time on the coast of the Gaza Sea.
It also reported that its soldiers have advanced deep into the strip and were stationed along the coast.
The war between Israel and Palestine has entered its 31st day since the start of Operation "Al-Aqsa Flood," as the Israeli army continues to bomb the Gaza Strip in light of international fears of the expansion of the conflict in the Middle East.
The Ministry of Health in Gaza on Sunday announced that 9,770 Palestinians, including 4,800 children, have been killed since the start of the war in Gaza.
On Israel's side more than 1,400 people were killed, including hundreds of soldiers.