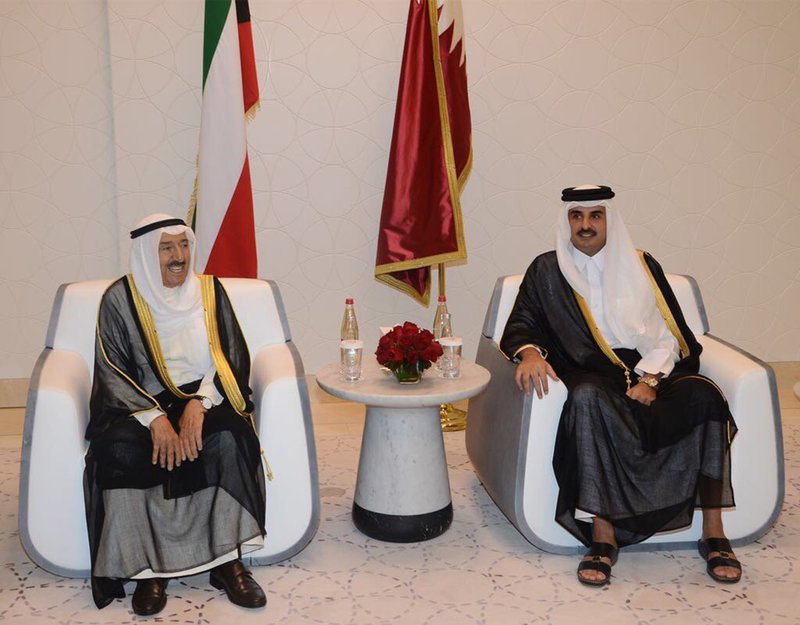 France has joined mediation efforts along with the US and Kuwait to solve the recent crisis between Qatar on the one hand and other Gulf countries on the other.
No signs of success in efforts to defuse the crisis appear so far.
The UAE authorities expanded economic sanctions against Qatar on the fourth day since the crisis started.
The US and French presidents held a series of telephone conversations with the leaders of the countries concerned, stressing the importance of maintaining the unity of the Gulf Cooperation Council to enhance regional security. They added the crisis should never affect counter-terrorism efforts, calling for continued dialogue.
The impact of the crisis on Qatar was reflected in Standard & Poor's decision to downgrade Qatar's credit rating, as well as Moody's warning that the country's sovereign debt rating could decline. The Qatari Central Bank asked banks in Qatar for daily data on cash withdrawals and remittances, amid predictions of withdrawing foreign investment funds from Qatari banks for fear of the worsening of the crisis with other Gulf countries.
The Emirates Post Group, the UAE's national postal authority, has suspended all postal services to Qatar from all its postal offices in the UAE, the Emirates News Agency (WAM) said yesterday.
In Egypt, high-level judicial sources said that the Public Prosecutor's Office sent a report to the Office of International Cooperation with the Ministry of Justice on wanted figures residing in Qatar.
Egypt will address Qatar on extradition, said the sources, adding that if Qatar refuses to extradite them in accordance to the extradition agreement, Egypt will address the Interpol to extradite them.
Edited translation from Al-Masry Al-Youm