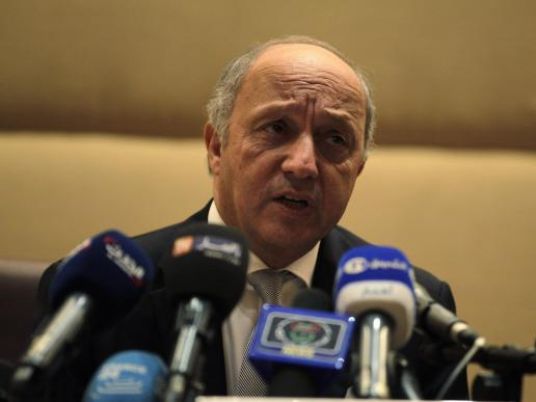 France has secured its first major military contract in Egypt in about 20 years with a 1 billion euros (0.79 billion pounds) deal to sell four naval frigates, a French diplomatic source said on Saturday.
Paris and Cairo have enjoyed close economic ties in the past but turmoil in the north African state since former president Hosni Mubarak was ousted has left Western governments wary of signing contracts, especially in the defence sector.
"We have good bilateral relations," French Foreign Minister Laurent Fabius said in Cairo after meeting Egyptian President Abdel Fattah Al-Sisi. "We discussed economic aspects and … contracts, including in the defence sector."
The DCNS company, in which the French state has a majority stake, won the contract to provide four corvette frigates to the Egyptian navy.
"The contract is worth about 1 billion euros and was finalised last month," a French diplomatic source said. "It's the first big deal since we sold Mirage fighters (warplanes) about 20 years ago."
Egypt is concerned about the threat of Islamist militants launching attacks within the country and the worsening security situation in neighbouring Libya.
Once a top recipient of US military aid, Egypt lost most of its $1.3 billion a year package after the 2011 popular uprising that toppled Mubarak.
However, the US government relaxed its position this year and said it would provide $650 million in military financing.
The talks between Fabius and Sisi included the threat of Islamist militancy in Egypt.
"What we spoke about the most is the general terrorist threat. The Egyptians are convinced of the links of all these groups between each other and the risks they present," Fabius said.