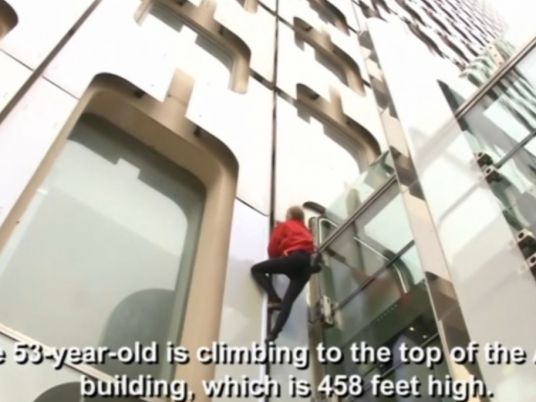 Alain Robert, also known as the "French Spider-Man", climbed to the top of a 36-floor building in Paris' business district on Tuesday in his latest of stunts that have become familiar around the world.
Undeterred by the cold and rain and using just his bare hands and talcum powder, the 53-year old climbed to the top of the 152-meter high Ariane building in under 30 minutes.
"I was thinking, well ok, for the moment there is no rain, but what will it be like in 10 meters, 15 meters, 20 meters," the climber said.
Robert has scaled several landmarks in the past, including the Eiffel Tower and the Burj Khalifa in Dubai.