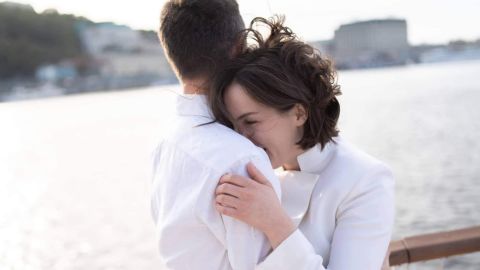 A pregnant woman and her husband killed in Kyiv by what Ukrainian officials said was a Russian "kamikaze" drone strike were inseparable, like "yin and yang," their close friend has told CNN.
"These people loved life," Anna Petrukova said of Victoria Zamchenko and her husband Bohdan, both 34, who she described as a "wonderful couple."
The Zamchenkos died at home in their apartment in Kyiv on Monday, following a barrage of strikes by Russian-launched, Iranian-made "kamikaze" drones, according to Ukrainian officials.
Victoria Zamchenko was six months pregnant with the couple's first child.