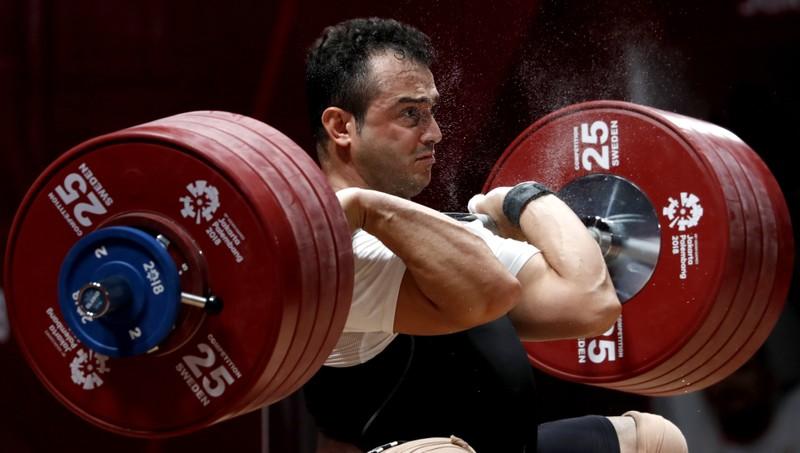 Iranian Olympic champion Sohrab Moradi broke the world snatch record in the men's 94kg weightlifting event at the Asian Games on Saturday.
Moradi, who won gold at Rio two years ago, set new world marks for clean and jerk (233kg) and total weight (417kg) at the world championships in Anaheim last year and now has all three records in the category to his name.
The 29-year-old, who served a two-year doping ban from 2013 after testing positive for methadone, hoisted 189kg above his head on Saturday to improve on the 188kg Greece's Akakios Kakiasvilis lifted in 1999.
After lifting 182kg on his first attempt, Moradi increased the weight to 189kg and succeeded on his third attempt to claim the record.
He then lifted 221kg in clean and jerk to bag the gold medal, setting a new Asian Games record total of 410kg which surpassed the 400kg mark set by Bakhyt Akhmetov of Kazakhstan in the Busan Games in 2002.
Qatari Fares Elbakh clinched the silver with a total of 381kg while Thailand's Sumpradit Sarat finished in bronze after lifting a kilogram less.