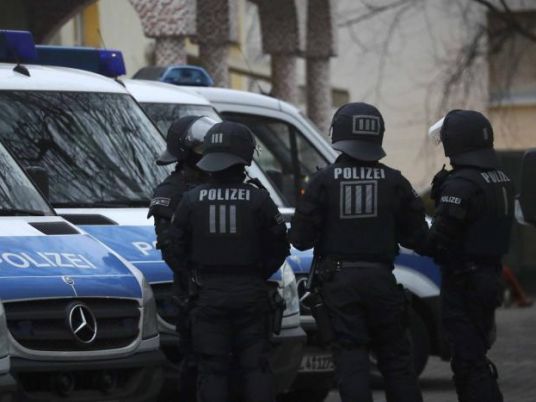 More than 1,100 German police searched 54 homes, business premises and mosques in Frankfurt and other towns in the western state of Hesse in the early hours of Wednesday and arrested a Tunisian man suspected of planning an attack, German authorities said.
The 36-year-old Tunisian is suspected of recruiting for Islamic State in Germany since August 2015 and building up a network of supporters with the aim of carrying out a terrorist attack in Germany, Frankfurt's prosecutor general said in a statement.
It said police had carried out the raids in Frankfurt am Main, Offenbach am Main, Darmstadt, Limburg and Wiesbaden as well as in some other districts. Authorities are investigating 16 suspects aged between 16 and 46, including the arrested man.
The attack plans were at an early stage and there was no concrete attack target yet, the prosecutor general said.
Peter Beuth, interior minister of the state of Hesse, said there had not been any immediate danger: "It was not about preventing an imminent attack – rather security forces in Hesse intervened early to protect citizens from the threat of harm."
Beuth added that the officers involved in the raids had managed to "destroy an extensive Salafist network". Salafism is an ultra-conservative branch of Sunni Islam.
Prosecutors in Frankfurt are due to hold a news conference at 10 am local time.
German police arrested three men in Berlin on Tuesday on suspicion of having close links to Islamic State militants and planning to travel to the Middle East for combat training.
Many Germans feel unnerved after Anis Amri, a failed asylum seeker from Tunisia, killed 12 people when he attacked a Berlin Christmas market in December – the worst of a spate of attacks on civilians in Germany over the past year.
(Reporting by Michelle Martin; Editing by Toby Chopra)