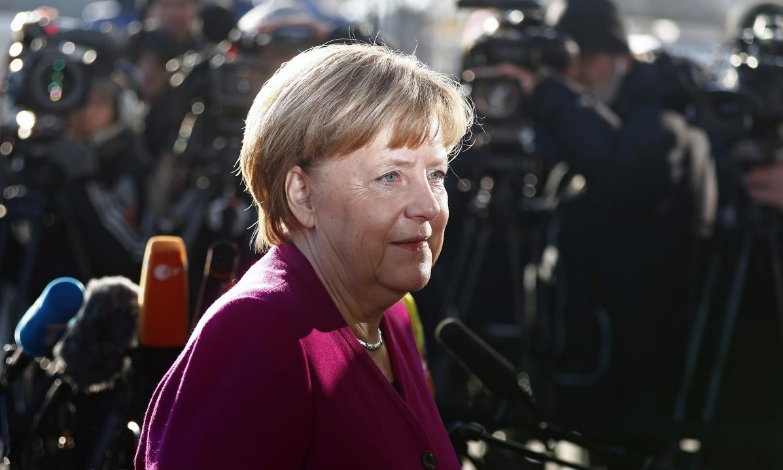 Germany has deported for the first time 100 Egyptians back to Egypt for violating residency requirements, including those whose asylum applications have been rejected, Associated Press quoted officials at Cairo International Airport as saying.
AP reported the officials had affirmed that the deportees arrived at Cairo airport on a flight from Frankfurt on Wednesday, accompanied by 50 German security personnel who returned home after handing over the Egyptians to the authorities at Cairo airport.
Officials said that the police interrogated the deportees and investigated the circumstances surrounding their deportation.
Most of them were released, but more than 12 people are still in custody, according to AP.
The officials, who declined to be named, said the flight was the first of its kind from Germany, but that Italy organized a similar deportation flight to Cairo earlier.
The move, being the first of its kind, signalled Berlin's intention to implement a more stringent migration policy after Germany accepted more than one million refugees between 2015 and 2016, which later provoked a backlash against refugees, AP said.
Germany welcomed migrants at the beginning, but attacks against them and sometimes against their supporters also rose sharply, AP wrote.
"The issue was a key theme of last year's [German] election, which saw the rise of the nationalist AfD party, and was one of the biggest stumbling blocks in forming a coalition between Chancellor Angela Merkel's Christian Democrats and the center-left Social Democrats," it added.
The new German Cabinet, to be sworn in next week, has vowed to continue pressure for the voluntary return of migrants to their countries and to deport rejected asylum seekers who have so far remained in Germany illegally.