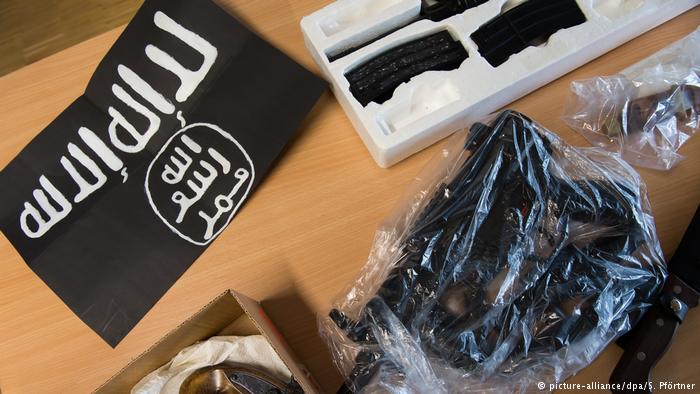 German federal prosecutors have opened up more than 900 terrorism-related cases so far this year, including 800 related to radical Islamists, according to report published in the German language "Welt am Sonntag" on Sunday.
The number of terrorism cases has jumped nearly four-fold compared to last year, when federal prosecutors opened about 250 proceedings. In 2013, there were about 80 terrorism cases in the courts.
The sharp rise has stretched manpower at the Karlsruhe-based federal prosecutors office, the newspaper reported. Nearly 300 terrorism cases have been transfered from federal authorities to state prosecutors.
According to a "Der Spiegel" report from earlier this year, Federal Attorney General Peter Frank requested state justice ministers send prosecutors and judges to help overburdened federal courts.
Cases do not necessarily relate to German attack plans
Not all of the current terrorism cases in the system deal with actual plans to carry out attacks in Germany.
Refugees from Syria, Afghanistan or Iraq who fought for the "Islamic State" or other radical groups may also be tried for membership in an international terrorist group without planning attacks in Germany.
In addition, the Federal Criminal Police Office estimates nearly 700 people in Germany are Gefährder, or radical Islamists who represent a security risk and are capable of carrying out violent attacks.
There is also concern in security circles that German nationals who went to fight in Syria or Iraq may return home and present a threat to security.