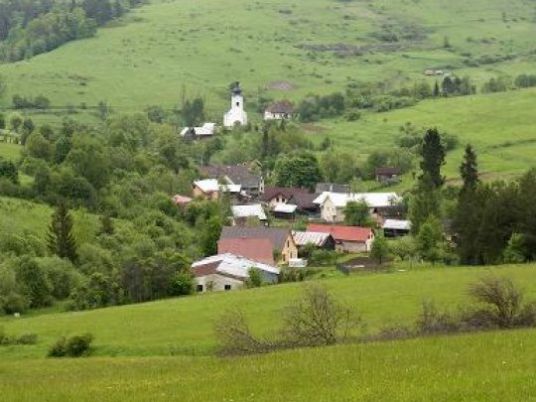 Slovakia has been a star performer in Central Europe with a boom in car manufacturing driving brisk economic growth, but ghost villages haunt the countryside as people leave in search of jobs.
A white church has watched over Harakovce since villagers erected it in the century after the Black Death swept across Europe.
This village nestled among rolling hills dotted with forests and fields in this pastoral corner of eastern Slovakia has survived countless wars, but is now losing the battle as city jobs drain it of its lifeblood.
Today there are only six children among its 59 residents. Harakovce is far from unique.
Until recently, around 40 percent of Slovaks lived in villages of less than 1,000 people but statistics show the number is dwindling fast.
Near the Polish border in the east of the country, the village of Havranec had 386 people in 1980 but today it is down to eight.
The same has happened in countless villages across the country of 5.4 million people, especially in its poorer east.
Harakovce was even at risk of having no one stand for mayor, which pays a salary of 220 euros (US$240) per month, just a quarter of the national average.
Then 27-year-old social worker Bozena Meliskova returned home after working nearly a decade in the Czech capital Prague, when she couldn't find a new job.
Meliskova is running to replace her mother who can't stand for re-election as she found work in a neighboring village.
"I want to help improve life in our village," Meliskova told AFP.
The question is how.
Slovakia, a member of the EU and eurozone, has been very successful in luring the likes of Germany's Volkswagen, France's PSA Peugeot Citroen and South Korea's Kia to assemble cars, creating thousands of jobs.
Its combination of relatively low wages and taxes has also lured South Korea's Samsung and the Taiwanese group Foxconn.
These jobs helped Slovak wages rise by 20 percent between 2008 and 2012 despite the global economic and eurozone crises. Wages in the eurozone overall rose by only 10 percent, according to Eurostat data.
But those jobs, mostly concentrated around the capital Bratislava and Kosice, an eastern steel hub, have also helped lure people from the countryside, as has free movement within the EU.
Since EU entry in 2004, at least 120,000 mostly young Slovaks have taken advantage of the freedom to work elsewhere in the bloc, moving to Britain or nearby Austria and the Czech Republic in search of a better life.
"There are no jobs anymore in the countryside. Young people leave for the city or go abroad and they never come back," Marta Bujnakova, spokeswoman for the Association of Slovak Towns and Villages (ZMOS), told AFP.
Mountains to cruise ships
Little investment has trickled into the countryside and EU regional developments funds also appear to be missing the mark.
While Slovakia's economy is expected to expand by a brisk 3.2 percent this year, joblessness remained stubbornly high at 11.6 percent nationwide in April.
While it hovers close to six percent in Bratislava, unemployment soars to 17 percent in rural areas.
It is a plight that has left a deep impression on Mnisek nad Popradom, a village whose houses fan out up a mountainside alongside the Polish border, that has been a focal point of public attention regarding the country's vanishing villages.
On paper, it has a population of 650 people, but according to Mayor Peter Zemba, 90 percent of its residents work abroad.
Typically, women go to Austria as nurses and men find work on cruise ships and other jobs that keep them away from the village most of the year. Schools have been shut.
"We really want to live and work here, to hold onto this life, but financial conditions force us to move to other countries for work and to send money back," said Zemba.
Michal Stuska, spokesman for Slovakia's labor and social affairs ministry, insists the state cannot be accused of turning a blind eye to rural depopulation.
Both domestic and EU funds have been spent on correcting disparities between Slovakia's more urbanized and affluent west and its poorer, predominantly rural, east, he said.