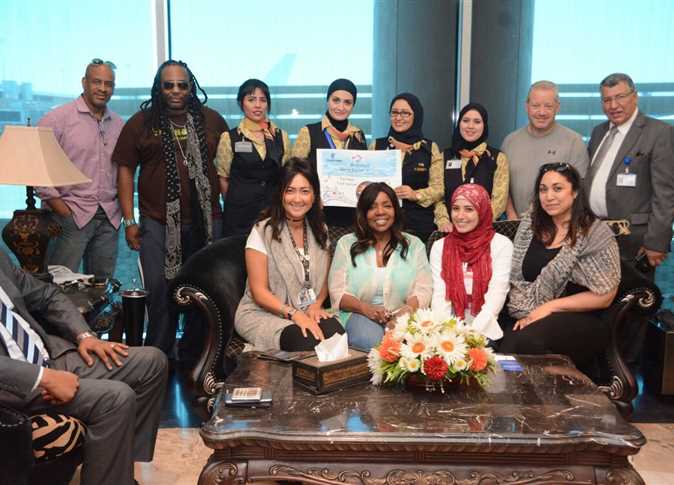 On Tuesday morning, international singer Gloria Gaynor arrived in Cairo on an EgyptAir flight from New York for a concert she will perform Wednesday.
President of EgyptAir Sherif Ezzat made sure that the necessary facilities for the international singer were provided; the iconic singer was received at John F. Kennedy Airport in New York by Amr al-Morsy, a station manager from Egypt Air, who completed her travel procedures.
"Thank you EgyptAir for the warm welcome," Gaynor wrote on her official Twitter account, posting a video of herself on board the plane while her hit song 'I Will Survive' played in the background.
Gaynor is 67 years old. She is best known for her 1979 single 'I Will Survive'.
The song was the first to ever win the Grammy Award for "Best Disco Recording" in 1980.