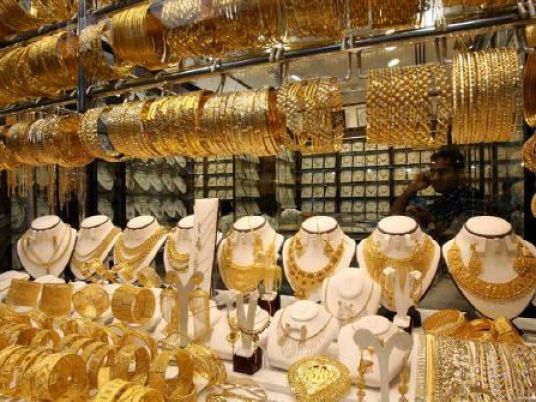 Gold prices in the Egyptian market decreased by about seven LE on Saturday compared to Friday's prices.
The price of 21-karat gold, the most popular in the local market, stood at LE743 on Saturday compared to LE750 on Friday.
Meanwhile, 18-karat gold is LE639 and 24-karat gold is LE850.
The price of an ounce fell globally on the London Metal Exchange by the end of Friday's trading, bringing a significant drop to Egypt's gold prices in Egypt on Saturday during early morning trading on the local market.
The Secretary of the Gold Division at the Federation of Egyptian Chambers of Commerce Nady Naguib said that globally the price of an ounce of gold currently stands at $US1,701.
He added that gold is expected to rise again in the coming days amid US-China tensions and declining growth rates of major economies, making gold a safe haven for investors.
Gold prices have risen since February due to global fears over the economic fallout of the coronavirus epidemic, which has prompted investors to take refuge in safe-havens like gold.
The price of 21-karat gold in the local market has increased by over LE40 since Egypt announced its first coronavirus case in February.
Egypt has imposed a nationwide curfew since March, suspended schools and universities, shutdown airports and malls, closed houses of worship, and limited the working hours of shops and restaurants as part of its precautionary measures to curb the spread of coronavirus.
Several businessmen and industry investors have warned against the consequences of these measures on the country's economy and called for opening businesses and restoring the situation to before the curfew.