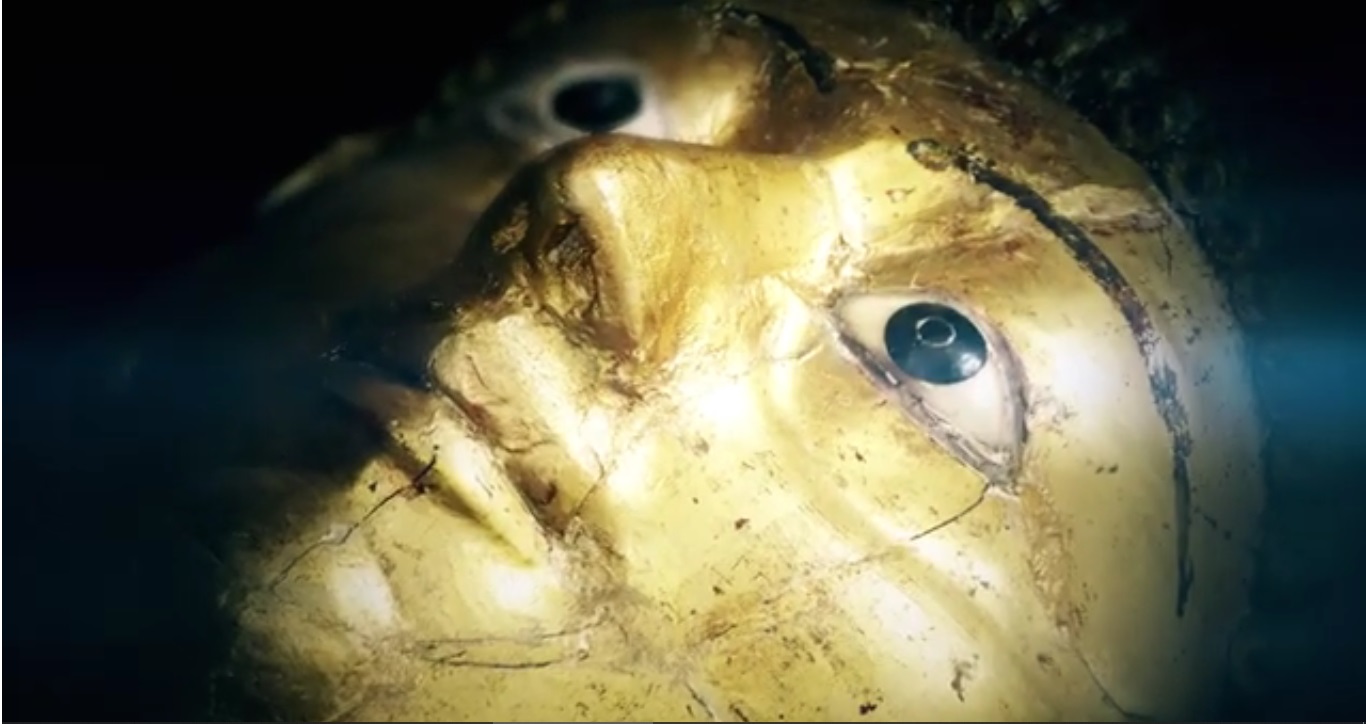 A collection of ancient Egyptian mummies and associated artifacts, dating to the Greco-Roman era (300 BC-200 AD), are currently on display at the Buffalo Museum of Science in the US from February 8 until June 21 at the "Golden Mummies of Egypt" exhibition.
Eight mummies have been selected for display with 100 artifacts such as masks, coffins, jewelry and portraits of the mummies in life, according to the exhibition's official website.
The wealthy burying themselves with gold encased bandages are one aspect of these beliefs the exhibit illuminates. Through CT scan technology, visitors will catch a unique glimpse of the flesh and bone hidden beneath the gold to learn about the lives they lived.
"They don't all look alike, and that's because of this melting pot of culture that is happening during this time period. So you're going to see that story told throughout the exhibit," Amy Biber Collson, Buffalo Museum of Science director of external relations told The Spectrum, an independent publication from Buffalo University.
The website writes that the exhibit aims to portray the hopes and fears these ancient Egyptians felt towards death and reflect the modern world's fascination with their mummies.
"Golden Mummies of Egypt" comes on tour from the Manchester Museum's world-class collection.
Photo credit: Still from official promo video for the "Golden Mummies of Egypt" exhibition