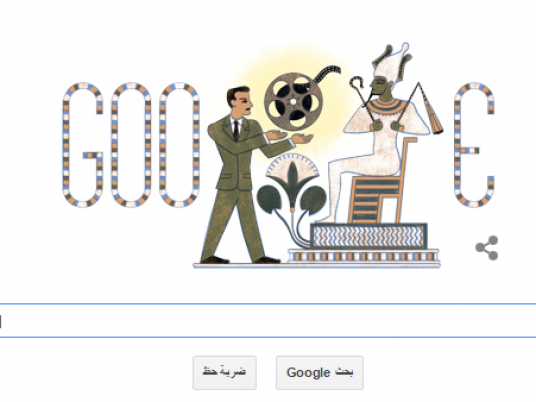 Google Doodle marked on Sunday the birthday of renowned Egyptian film director and screenwriter Shady Abdel Salam (1930-1986).
Born to a family from Upper Egypt, Abdel Salam studied at Victoria College in Alexandria. He then moved to England to study theaterical arts before returning to Egypt where he joined the Faculty of Fine Arts at Cairo University and graduated from that program in 1955.
His real start in the cinematic field was via the "Pharaoh", a Polish movie to which he contributed the design of costumes and accessories. He later continued to assist with several landmark cinematic productions, gaining a good reputation among producers.
Egyptian cinema remembers Abdel Salam as a director for his short drama "Al-Fallah Al-Faseeh" (The Eloquent Peasant-1970), a story based on a tale told in a famous ancient Egyptian papyrus, known as the "Complaint of the Eloquent Peasant".
In 1975, Abdel Salam presented his masterpiece known as "El-Mummia" (The Mummy), a story about an Upper Egyptian family that unveils the secrets of the mummies at Deir al-Bahary temple, home to the remains of a number of Egypt's greatest pharaohs.
Abdel Salam, throughout his career, received several prestigious film awards, most notably the George Sadol Award in 1970, the Carthage Film Festival ‎Award in 1972 and Egypt's State Encouragement Award in 1985. ‎